Senate's proposed healthcare bill would reduce the number of insured by 22 million in 2026.

The Congressional Budget Office (CBO) released their score of the Senate's proposed healthcare bill, the Better Care Reconciliation Act (BCRA), this week. While this bill is similar to the one proposed by the House, it imposes steeper cuts to Medicaid that would occur over a longer time-period than its House counterpart.

---
The bill would also impose less restrictions on how states and insurers use federal funds for these programs than currently exist today.
In short, the Senate Bill proposes reduced funding for Medicaid and aims to reduce federal restrictions on how Medicaid programs are operated. Many were concerned about the effects of this bill based on earlier information, but the CBO score of the bill has heightened those concerns.
---
Based on the findings of the Congressional Budget Office and Congress' Joint Committee on Taxation, the BCRA would reduce the number of insured by 15 million people in 2018, that number rising to 22 million by 2026.
Also by 2018, the CBO projects that 4 million people would lose their employer-provided healthcare plans. The bill would also reduce Medicaid assistance by $772 billion dollars and insurance subsidies by $424 billion dollars by 2026. These cuts are coupled with new tax breaks for insurers and high income earners, amounting to $172 billion dollars in capital gains tax cuts and $145 billion in tax breaks for insurers by the year 2026.
---
The BCRA would eliminate most taxes designed to fund healthcare under the Affordable Care Act.
Another example is a Medicare surcharge tax for individuals making at least $200,000 a year and couples making at least $250,000 a year, which would discontinue after 2023. Based on early CBO estimates, the changes would be worth about $220 billion over ten years. Both the House and Senate bills would repeal the 3.8 percent net investment income tax on high income individuals.
---
In terms of federal subsidies, both the Senate and House bills would replace the current structure, based on income levels, in favor of a per capita cap system, calculating and limiting funds each year based on state enrollment numbers.
The cap would vary across groups covered by Medicaid according to the state's historical spending for that population. It would also lower the annual income limit for receiving subsidies to cover insurance premiums from 400 to 350 percent of the poverty level, or about $42,000 for an individual.
---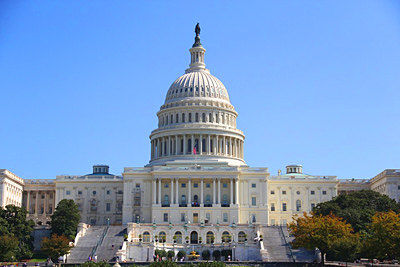 Over the same time period that these reductions would take place, Medicaid is expected to grow at a 4.4 percent average annual rate.
The current system has no subsidy cap, meaning it would trace this growth rate. The House would tie Medicaid subsidy growth rates to medical inflation rates, estimated by the CBO to average 3.7 percent over the next decade, while the Senate would link it to the standard inflation rate, projected at an average of 2.4 percent. The Senate's inflation provision would take effect in 2025.
---
If you have been denied disability don't give up! Contact a Disability lawyer at 512-454-4000 for a free consultation and get the benefits you deserve.
---
The BCRA also restricts what kinds of coverage federal funds may or must go to.
For example, Medicaid would no longer be required to cover mental health related care after 2019. Furthermore, the Senate bill provides just $2 billion dollars for opioid addiction treatments over the next ten years, as opposed to the House bill, which allocates $45 billion. The bill also bans funds from going to Planned Parenthood for a year and prohibits the use of premium subsidies for policies that cover abortion.
---
With regard to insurance companies, the Senate bill gives insurance companies more leeway in setting premiums based on age.
Today, companies cannot charge older customers more than three times what young adults pay. The Senate bill increases that to five times more. Premiums for people 64 years of age or older could rise by more than 300 percent. Another way insurers are given more discretion relates to federal funds meant to offset the cost of coverage to insurance companies. Almost half of this fund, totaling over $100 billion dollars, would now go directly to insurance companies to use in offsetting costs of coverage. The Senate bill also incorporates state-by-state waiver programs that could allow insurers not to cover certain services, even if necessary to treat covered conditions.
---
The Senate bill would also repeal penalties imposed on large employers that do not provide insurance to their workers and remove the fines imposed on those who go uninsured.
---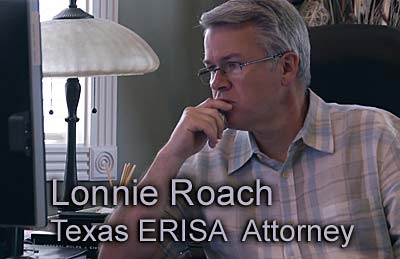 Many in congress have spoken out against this bill, including several republican lawmakers, leading to serious doubts about whether or not the bill could pass in the Senate.
While some believe the BCRA does not go far enough in repealing the Affordable Care Act, the vast majority of congress-people have criticized it as putting vulnerable and needy Americans at risk of losing their healthcare and the vital government assistance they depend on.
---
If the bill were approved by the Senate, then both the House and Senate versions would be sent to a conference committee to reconcile the differences between them before presenting it to the president for review.
This means that both houses would have to come to an agreement about the extent and speed of the changes that would be implemented, and the bill could change substantially or fail entirely.
---

Disability benefits are an important source of income for those who are unable to work. If you not able to work due to injury or illness, you may be eligible for Social Security Disability or Long Term Disability benefits. If you have applied for benefits and been denied, contact the attorneys at Bemis, Roach and Reed for a free consultation. Call 512-454-4000 and get help NOW.
---
Your Free Initial Consultation
At Bemis, Roach and Reed, if we can't help you, we will try to find the right attorneys for you.
We offer each of our prospective clients a free no obligation one hour phone or office consultation to see if we can help you and if you are comfortable with us. We know how difficult a time like this can be and how hard the decisions are. If we can be of assistance to you and help you find a solution to your issue we will even if that means referring you to another attorney.
Or simply call 512-454-4000
to schedule your
Free Consultation
If you could provide us with some basic information about your claim we will get right back with you with a free case evaluation and schedule your Free Consultation Today.