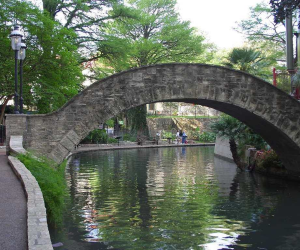 Long Term Disability cases can be difficult and drawn out. It's very important to be represented by an attorney who is good with details and is persistent over the long term. Attorney Lonnie Roach, of Bemis, Roach & Reed, has successfully assisted long term disability clients all over Texas, including San Antonio, obtain the benefits they deserve.
One San Antonio resident had been found to be totally disabled by the Social Security Administration. She suffered from severe spinal stenosis, severe degenerative facet arthropathy, and a grade 2 spondylolithesis. Under Social Security's guidelines, a person with our client's objectively documented condition is presumptively disabled from any gainful activity. She required a combination of Vicodin and Ultram simply in order to function. These medications are known to be cognitively impairing, however, and she had previously reported to Liberty Mutual that she could not concentrate when taking Vicodin and that her concentration was impaired by painkillers and pain. Liberty Mutual denied her claim, but we appealed, convincing Liberty Mutual to settle.
According to the denial letter, MetLife did not dispute that another San Antonio client was totally disabled, but rather that his disability was limited by the policy's 24-month limitation for disabilities caused by Neuromusculoskeletal and soft tissue disorders. We challenged this classification of our client's symptoms, arguing that our client did not have a Neuromusculoskeletal and soft tissue disorder and had never based his claim on this condition. He did suffer from Grade 3-Grade 4 chrondromalacia of the patella, a torn rotator cuff, and severe osteoarthritis of the knees and shoulder. According to the Social Security's guidelines pertaining to these two separate disabling conditions, our client's disability should have been classified as major dysfunction of a joint and reconstructive surgery or surgical arthrodesis of a major weight-bearing member. He could barely walk, could not lift more than 5 pounds, and was home-bound. We appealed his denial and got benefits reinstated.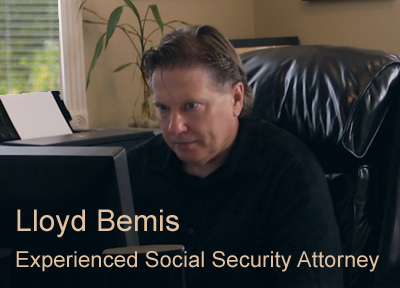 The only medical justification referenced in the denial letter for Prudential's determination that another client's disability was due to mental illness, and thus limited to 24 months of benefits under her policy, was a Medical Evaluation by a reviewing physician. This doctor clearly stated that our client was totally disabled but felt she was possibly in a psychotic state on the day of the examination. This doctor also offered that "this may very well be related to lupus or some sort of arthritis." This, of course is possible. Systemic Lupus Erythematosus is well known to cause Lupus Psychosis. Lupus Psychosis is not, however, a mental illness. According to the Diagnostic and Statistical Manual of Mental Disorders, Fourth Edition, it is a "psychosis due to a general medical disorder." Our client suffered from numerous other documented, serious health conditions for which her treating physician had certified her as being totally disabled. She had also been awarded SSDI benefits. The reviewing physician admitted that our client's chronic pain alone rendered her disabled, but Prudential chose to deny her benefits. We filed suit on her behalf, and Prudential settled, awarding our client a lump sum.
We represented a client for her short and long term disability claims. She suffered from failed back surgery syndrome, lumbar radiculitis, fibromyalgia, severe sleep dysfunction, moderate to severe depression and, quite probably, rheumatoid arthritis. She had been instructed by her primary care physician to "discontinue the workforce" for at least the next several years, but also advised that her condition was unlikely to change. This diagnosis was supported by another physician. She had multiple surgeries as well as diagnostic tests objectively verifying the pathology responsible for her chronic pain. She was awarded benefits from the Social Security Administration, but eventually denied by AT&T's LTD plan administrator. We were able to get her benefits reinstated.
If you are a San Antonio-area resident and have had your LTD claim denied, contact Bemis, Roach & Reed to see how we can help you.
---

Austin Texas Disability law firm Bemis, Roach & Reed provides legal services to disabled individuals throughout the State of Texas. If you or someone you know is in need of a successful
Long Term disability lawyer or Social Security disability lawyer

, call us at (512) 454-4000 or contact us to schedule a free consultation.
---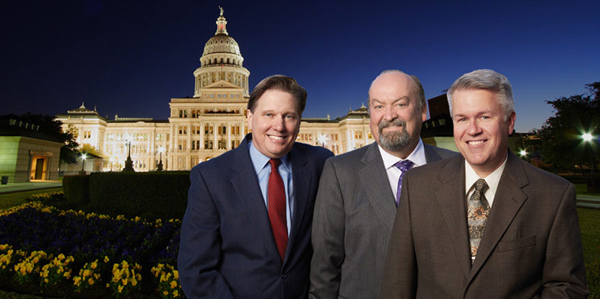 The Texas Disability Lawyers of Bemis, Roach & Reed
can help prepare you for your Social Security Disability hearing.
---
Your Free Initial Consultation
At Bemis, Roach and Reed, if we can't help you, we will try to find the right attorneys for you.
We offer each of our prospective clients a free no obligation one hour phone or office consultation to see if we can help you and if you are comfortable with us. We know how difficult a time like this can be and how hard the decisions are. If we can be of assistance to you and help you find a solution to your issue we will even if that means referring you to another attorney.
Or simply call 512-454-4000
to schedule your
Free Consultation
If you could provide us with some basic information about your claim we will get right back with you with a free case evaluation and schedule your Free Consultation Today.