If you or a loved one was recently diagnosed with a physical or mental health condition leading to disability, then you may be able to receive financial support to help you through the challenging time.
---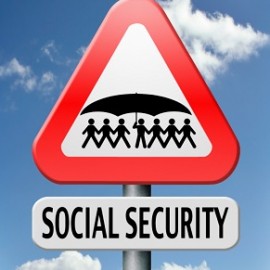 Social Security Disability benefits (SSI or SSDI) exist to help families across the county, including Texas, in the event of disabilities that limit work options.
The legal professionals at the Law Offices of Bemis, Roach & Reed are proud to assist residents throughout Texas in their efforts to secure Social Security benefits. We work with individual in many communities, including Austin, San Antonio, Houston, Central Texas, Dallas, Fort Worth, Galveston and Corpus Christi.
---
Those seeking Social Security Disability rarely have extensive resources available to pay for legal help.
That is why we do not charge for your initial consultation, which is a preliminary meeting to help determine if you may qualify for disability benefits. In addition, even if we help in your effort to secure Social Security support, we only accept a fee if you receive benefits. We only receive 25% of back benefits with a specific fee cap of $6,000. To learn how we can help today, please contact us to schedule your free consultation.
---
Receiving Social Security Benefits in Texas
The application process for Social Security benefits is frequently complex and may last months. This is one of many reasons why an experienced Social Security Disability benefits attorney can make all the difference in ensuring you receive the benefits to which you may be entitled.
There are many disabling medical conditions that may quality one for SSDI. Some of the most common include:
Anxiety
Cancer
Crohn's Disease
Diabetes
Hepatitis C
Bipolar Disorder
Depression
Rheumatoid Arthritis
Back Injuries
---
There are literally hundreds of other injuries or ailments that may also qualify one for SSDI benefits.
It is important to receive tailored advice from an experienced Texas Social Security Disability Attorney to learn how the law applies in your specific case. Contact an Experienced Texas Social Security Disability Lawyer Today.
---
Suffering a medical condition or injury that makes it impossible to work is always a stressful challenge.
Many families throughout Texas suffer significant hardship in the aftermath of these diagnoses. The Social Security benefit system exists specifically to help at these times. However, applying for disability benefits can be a stressful, complex procedural nightmare in its own right. Never forget that you do not have to go it alone. If you would like assistance applying for Social Security or you have been denied benefits, let our experienced Texas disability benefits lawyers help you file your initial application or work through an appeal. Feel free to call us toll-free at (866) 433-4979 to schedule your free consultation.
Your Free Initial Consultation
At Bemis, Roach and Reed, if we can't help you, we will try to find the right attorneys for you.
We offer each of our prospective clients a free no obligation one hour phone or office consultation to see if we can help you and if you are comfortable with us. We know how difficult a time like this can be and how hard the decisions are. If we can be of assistance to you and help you find a solution to your issue we will even if that means referring you to another attorney.
Or simply call 512-454-4000
to schedule your
Free Consultation
If you could provide us with some basic information about your claim we will get right back with you with a free case evaluation and schedule your Free Consultation Today.