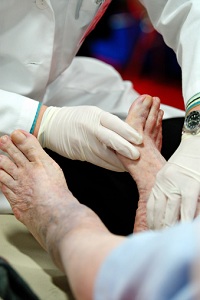 Texas Disabling Disease SSD Lawyers
If you have been diagnosed with neuropathy, you may qualify for Social Security Disability (SSD) benefits if your condition is preventing you from working. SSD benefits are granted to people who have worked in the past but can no longer work as they used to because of a medical or mental condition. Neuropathy can be a debilitating condition that affects your daily life and functioning ability at work. If you are interested in applying for SSD benefits due to your neuropathy, contact the Texas disability lawyers at Bemis, Roach & Reed today.
What is Neuropathy?
Neuropathy, also called peripheral neuropathy, affects the peripheral nerves. The peripheral nerves connect the spinal cord with muscles, skin, and internal organs. Peripheral neuropathy is a disorder that damages these nerves, causing the nerves to send bad signals throughout the body. Typically, peripheral neuropathy causes tingling, numbness, weakness, and pain in the hands and feet. This disorder still remains largely a mystery to the medical community, with many guesses about what may be the causes and complications. There are several different forms of peripheral neuropathy, and each form can be debilitating.
Neuropathy and Disability Benefits
Your peripheral neuropathy may qualify you for SSD benefits if you can prove your disabling condition meets the Social Security Administration's (the SSA) definition of a disability. The SSA recognizes certain medical and mental conditions that are debilitating enough to prove the sufferer cannot work. Peripheral neuropathy is one of these listed conditions. To prove your peripheral neuropathy is a disability according to these guidelines, you must prove your neuropathy causes involuntary movement, paralysis, partial paralysis, and/or tremors in two extremities. Additionally, these complications must make it difficult for you to use your hands or walk. If your neuropathy has progressed enough to meet these criteria, it is considered "disabling," qualifying you for SSD benefits.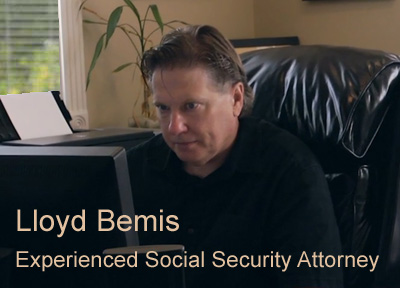 If your neuropathy is not yet advanced enough to cause motor function disorganization in two extremities, then you may still qualify for SSD benefits. If your peripheral neuropathy is preventing you from working, either at your previous job or in a less demanding position, you could be deemed disabled for the purposes of receiving disability benefits. To prove your neuropathy is severe enough to either meet the SSA's listing requirement, or to prevent you from working as you once did, you will need medical evidence. This evidence can take many forms, but should include your medical history and records and a doctor's evaluation of your condition.
Lawyers Advocate for You
At the Law Offices of Bemis, Roach & Reed, our experienced disability lawyers help Texans fight for their SSD benefits. Applying for SSD benefits alone can be emotionally exhausting and extremely frustrating. You do not have to go through this process by yourself. Our dedicated team of attorneys will work closely with you, advocating for your rights.
We will answer all of your questions, and explore all your options along the way. If you want to apply for SSD, contact us today. If you have previously applied for disability benefits, but were denied, we can help appeal that decision. For more information about getting the benefits to which you may be entitled, call us toll free at (866) 433-4979.
Your Free Initial Consultation
At Bemis, Roach and Reed, if we can't help you, we will try to find the right attorneys for you.
We offer each of our prospective clients a free no obligation one hour phone or office consultation to see if we can help you and if you are comfortable with us. We know how difficult a time like this can be and how hard the decisions are. If we can be of assistance to you and help you find a solution to your issue we will even if that means referring you to another attorney.
Or simply call 512-454-4000
to schedule your
Free Consultation
If you could provide us with some basic information about your claim we will get right back with you with a free case evaluation and schedule your Free Consultation Today.