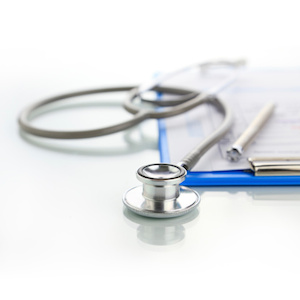 Austin Social Security Lawyers Help Clients in Houston and Dallas/Ft. Worth
Adults who suffer from muscular dystrophy and can no longer work because of the disease may be entitled to financial help through Social Security Disability (SSD) benefits.
Muscular Dystrophy Can Cause Severe Disability
Muscular dystrophy (MD) is a group of inherited diseases that cause progressive muscle weakness (myopathy) and loss of muscle mass (atrophy). Although the exact number of Texans affected by muscular dystrophy has not been determined, it is estimated that more than 50,000 Americans suffer from the disabling disease.
Over 30 types of muscular dystrophy have been identified, with the most common ones being:
Myotonic
Duchenne
Becker
Limb-girdle
Facioscapulohumeral
Congenital
Oculopharyngeal
Distal
Emery-Dreifuss
The various types of muscular dystrophy are distinguished from one another by the specific type of genetic abnormality causing the disorder, as well as the type of symptoms being experienced. The types of muscular dystrophy also may be distinguished by age at onset and who they affect. Some forms of the disease occur in infancy or childhood. Other forms do not appear until middle age or later. Some types of muscular dystrophy affect only males, while others attack both males and females.
The primary symptom for most types of muscular dystrophy is muscle weakness. Individuals suffering from muscular dystrophy also may experience myotonia, which is the prolonged spasming or stiffening of muscles after use. Muscular dystrophy also may affect the central nervous system, heart, gastrointestinal tract, eyes, and hormone-producing glands. Reduced mental ability also may occur with some types of muscular dystrophy.
Filing a Social Security Disability Claim in Texas
Social Security Disability (SSD) benefits may be available to individuals who suffer from muscular dystrophy. SSD provides financial payments to individuals with disabilities who have a sufficient work history and paid into the Social Security System through FICA taxes. Individuals who receive SSD benefits for two years also qualify for Medicare benefits.
Eligibility for SSD is based on a five-point process. This process looks at the following questions to determine if an applicant meets the definition of "disabled" for SSD purposes:
Are you working?
Is your condition "severe?"
Is your condition on the list of disability conditions?
Can you perform your previous work?
Can you perform any type of work?
In order to meet the definition of disability, the Social Security Administration (SSA) must find that (1) you cannot perform the work you did prior to becoming disabled and that you cannot perform any other "substantial work;" (2) your work cannot be adjusted or that accommodations cannot be made that would allow you to continue on the job; and (3) your muscular dystrophy (along with any other conditions that affect you) has lasted or is expected to last at least one year or is expected to negatively progress.
A determination regarding SSD eligibility may take three to five months, even if all paperwork is properly submitted. However, SSA frequently requests additional work and medical documentation. Even with all appropriate documents submitted, the average approval rate for claims is only about 30 percent.
Muscular dystrophy is a very complex disease because of its unique nature and multiple forms of presentation. If you are considering filing an SSD claim or have already been denied benefits based on your muscular dystrophy disability, please call Bemis, Roach & Reed at (512) 454-4000. We are Texas attorneys who are experienced in handling SSD claims and appeals. Our attorneys handle cases from across the state, including from Houston, Dallas, Fort Worth, San Antonio, Galveston, and across the state. Contact us for a free case evaluation.
Your Free Initial Consultation
At Bemis, Roach and Reed, if we can't help you, we will try to find the right attorneys for you.
We offer each of our prospective clients a free no obligation one hour phone or office consultation to see if we can help you and if you are comfortable with us. We know how difficult a time like this can be and how hard the decisions are. If we can be of assistance to you and help you find a solution to your issue we will even if that means referring you to another attorney.
Or simply call 512-454-4000
to schedule your
Free Consultation
If you could provide us with some basic information about your claim we will get right back with you with a free case evaluation and schedule your Free Consultation Today.