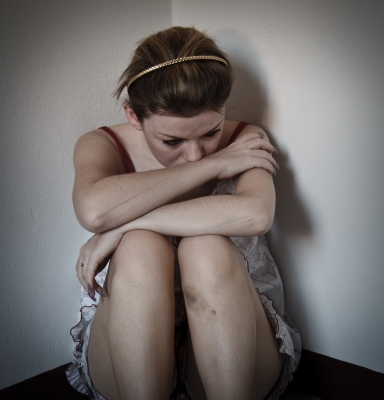 Mental illnesses can be hard to cope with at times, and may prevent you from working altogether. If you have been diagnosed with a mental illness or disorder, and are unable to work, you may qualify to receive Social Security Disability (SSD) benefits. Receiving SSD benefits for mental illness can be a challenge, so it is important that you hire an experienced SSD attorney who can work with you during the application process.
If you are interested in applying for SSD benefits for your mental illness, contact the Law Offices of Bemis, Roach & Reed. We understand the complicated law of disability benefits, and know how to put our experience to work for you. After successfully representing countless clients, we are here to help you receive the disability benefits you deserve.
Which Mental Illnesses Qualify for SSD?
There are several mental illnesses that automatically qualify for SSD benefits so long as you are unable to work as you once did. That is, if your disabling mental condition keeps you from working like you did in the past, you may qualify to receive benefits. The Social Security Administration (SSA) processes all disability benefit applications. The SSA lists certain mental illnesses that will automatically qualify you for benefits if your condition prevents you from working. Some of these automatic listed conditions include:
Alzheimer's disorder (and other organic disorders)
Schizophrenia
Intellectual disabilities
Borderline Personality Disorder (and other personality disorders)
Affective disorders
Autism
Depression
Bipolar Disorder
Substance Abuse Disorders
Anxiety disorders
Somatoform disordersv
Each of these condition listings requires that you prove you suffer from certain symptoms. The criteria to prove this differ for each condition.
If your condition is not included in the above conditions list, you may still qualify for SSD benefits if your condition prevents you from working a full-time job. Your ability to work full-time is determined by analyzing whether you are capable of handling the mental or emotional aspects of your job. Applying for SSD due to mental illness can be difficult. The criteria are complicated, and a great deal of medical evidence is required for the application. Do not try to apply for SSD alone. Call the experienced SSD lawyers at Bemis, Roach & Reed.
Hire Experienced Austin, TX SSD Attorneys
At Bemis, Roach & Reed, our attorneys understand that you need SSD benefits due to your mental illness. These benefits are designed to help those unable to work supplement their income and live independently. We also understand that coping with a disabling mental condition can be financially taxing. That is why we will never ask you to pay for courts costs out of pocket. In fact, our fees are only taken out of your back benefit award, and our fees are capped at $6,000. Our firm will provide you with honest, quality legal advice tailored to your circumstances. We will work closely with you throughout the entire application process, keeping your needs and goals in mind. Take the first step to getting the disability benefits you deserve. Call us today at (512) 454-4000 for a free initial consultation.
Your Free Initial Consultation
At Bemis, Roach and Reed, if we can't help you, we will try to find the right attorneys for you.
We offer each of our prospective clients a free no obligation one hour phone or office consultation to see if we can help you and if you are comfortable with us. We know how difficult a time like this can be and how hard the decisions are. If we can be of assistance to you and help you find a solution to your issue we will even if that means referring you to another attorney.
Or simply call 512-454-4000
to schedule your
Free Consultation
If you could provide us with some basic information about your claim we will get right back with you with a free case evaluation and schedule your Free Consultation Today.