Many Texans suffer from disabling medical conditions but do not know that those conditions may qualify them for Social Security Disability benefits.
These disability benefits are designed to help you pay for medical bills and living expenses when you cannot function normally or work. Even if you are considered disabled, your application could be denied due to the extremely complicated application process. If you are considering applying for Social Security Disability benefits, do not wait to call our experienced disability benefits lawyers today.
---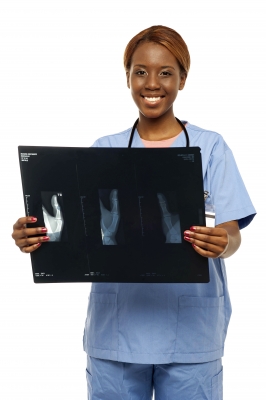 Who is Considered Disabled?
There is no easy answer about who is considered disabled. The Social Security Administration processes each individual application to determine if the applicant has a disability or not. If you are considered disabled, you may still be denied Social Security Disability benefits. Disabling medical conditions is a tricky topic, but the below list may help you determine if you should apply for disability benefits. If you suffer from any of the following, you may be considered disabled.
Rheumatoid arthritis
Strokes
Bipolar Disorder
Cancer (all kinds)
Depression
Strokes
Lupus
Crohn's Disease
Fibromyalgia
Hepatitis C
Kidney or liver disease
Glaucoma
Schizophrenia
---
This list includes only a small fraction of the disabling conditions that the Social Security Administration will accept as disabilities.
If you suffer from any of the above, or any other serious medical and mental condition, and your condition prevents you from working, you may be entitled to receive Social Security Disability benefits.
---
In order to prove that you are disabled, you must be prepared to submit certain documentation with your application.
You can only receive benefits if you cannot work because you have a medical condition that is expected to last at least one year or result in death. In order to prove your condition meets these requirements, you will need to submit updated medical records from your doctor or health care professional that show your disabling medical condition and how your condition prevents you from working. These medical records will prove to the Social Security Administration that you are not able to work given your age, education, and work experience because of your disability. Based on the type of disabling condition, you will need to show physical or mental impairment that prevents you from leading a normal life and working.
---

Our experienced disability benefits attorneys have been helping Texans like you apply for and receive benefits for over twenty years.
If your medical condition is keeping you from working, it is time to apply for Social Security Disability benefits. You should not apply alone and risk having your application be delayed or denied.

Our SS disability attorneys may be able to help you apply, or appeal a denial of your benefits. When you call, we will schedule a free initial consultation to discuss your situation. If you choose to hire us, we work on a contingency basis, based on the back compensation you receive. Call us toll-free at (866) 433-4979 to get started. Get help NOW.
---
---
Bemis, Roach & Reed has helped clients who are disabled from a wide variety of medical conditions. If you are unable to work due to any of the following conditions and have been denied disability benefits, contact us. We would like to help.
Your Free Initial Consultation
At Bemis, Roach and Reed, if we can't help you, we will try to find the right attorneys for you.
We offer each of our prospective clients a free no obligation one hour phone or office consultation to see if we can help you and if you are comfortable with us. We know how difficult a time like this can be and how hard the decisions are. If we can be of assistance to you and help you find a solution to your issue we will even if that means referring you to another attorney.
Or simply call 512-454-4000
to schedule your
Free Consultation
If you could provide us with some basic information about your claim we will get right back with you with a free case evaluation and schedule your Free Consultation Today.