When Should I Hire an SS Disability Lawyer?
Were you or a loved one recently injured or diagnosed with a disabling illness? You may be wondering whether you are eligible for Social Security Disability (SSD) benefits or Supplemental Security Income (SSI). Or perhaps you have already applied for benefits and been denied.
Regardless of the stage you are it with your claim, it is extremely important to have legal counsel on your side that can advise you about your disability claim. When should you hire a lawyer? The sooner you contact an Austin disability lawyer, the sooner you can make sure that the materials needed for a successful claim are being properly gathered and documented.
---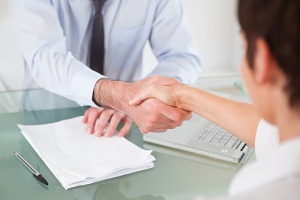 While Texas has a slightly better rate of successful disability claims than other states across the country, the process takes a very long time.
Indeed, even successful claimants can wait months before they learn whether they will be able to obtain disability benefits. That is why it is essential to have the best possible claim the first time around. At the Law Offices of Bemis, Roach and Reed, our Texas disability lawyers know how important disability benefits can be for individuals suffering from a disabling injury or illness. We handle claims throughout the state of Texas, and we have assisted clients in Austin, Corpus Christi, Galveston, Fort Worth, Dallas, Houston, and San Antonio. Contact us today to learn more about the disability claims process.
---
Why Should I Hire a Texas Disability Lawyer?
When you hire a Texas disability lawyer, you will have an advocate on your side throughout the claims process. Whether you are just beginning to think about filing a claim or have already been denied benefits, an Austin disability attorney can help to increase your chances of being approved for benefits. Some Texas residents who apply for benefits without a lawyer are approved, but you have a better chance of approval when you are represented by a disability attorney.
---
At the early stages of the application process, Texas disability lawyers can help to create your strongest claim.
Because the claims process takes such a long time, it is important to make sure you get it right the first time you apply. If you have already submitted a claim and been denied benefits, it is more important than ever to hire legal counsel. There are multiple stages of appeal, and an Austin disability lawyer will advocate for your rights at every phase. You do not want to handle an appeals claim on your own. You will have the best chance of approval for disability benefits when you have a dedicated disability attorney on your side.
---
Contact a Texas SS Disability Attorney Today
When you are dealing with the Social Security Administration to file a claim for disability benefits, it is never too soon to contact a Texas Social Security disability attorney. At the Law Offices of Bemis, Roach & Reed, we know how important it is to have your benefits claim approved. We will handle your case with diligence and care. Contact us today to learn more.
---

Unfortunately, about a quarter of people will become disabled during their working years.
If an injury or illness is preventing you from working, you may be eligible to collect disability benefits.

If you are thinking of filing for social security or long term disability we can help. If you have filed for benefits and been denied disability we can assist in your appeal. Don't give up. Contact the experienced long term disability attorneys at Bemis, Roach and Reed today for a free consultation. Call 512-454-4000 and get help NOW.
---
Your Free Initial Consultation
At Bemis, Roach and Reed, if we can't help you, we will try to find the right attorneys for you.
We offer each of our prospective clients a free no obligation one hour phone or office consultation to see if we can help you and if you are comfortable with us. We know how difficult a time like this can be and how hard the decisions are. If we can be of assistance to you and help you find a solution to your issue we will even if that means referring you to another attorney.
Or simply call 512-454-4000
to schedule your
Free Consultation
If you could provide us with some basic information about your claim we will get right back with you with a free case evaluation and schedule your Free Consultation Today.