Have you applied for Social Security Disability (SSD) benefits or Supplemental Security Income (SSI) and been denied?
When you are suffering a debilitating injury or illness, dealing with the Social Security benefits system can be extremely frustrating.

If this is your first time being denied for benefits, you may be wondering how to go about the process of filing a Social Security disability appeal. Or perhaps you have been denied previously and are contending with a later stage of the appeals process.

Regardless of the appeals stage you are at, it is important to have a Texas disability lawyer on your side that can advocate for you.
---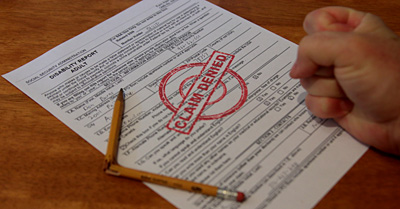 The federal government frequently denies benefits claims, and many Texas residents deal with the appeals process every year.
This appeals process can be extremely lengthy, and it can be difficult to know how to present the best appeal without the assistance of a disability lawyer. At the Law Offices of Bemis, Roach & Reed, we know how important it is to have access to disability benefits when you are unable to work. If you have been denied Social Security benefits, it is never too soon to contact a Texas disability lawyer. Our disability team handles cases across the state of Texas. Contact the Law Office of Bemis, Roach & Reed today to discuss your appeal.
---
The 4 Stages of the Social Security Benefits Appeals Process
Are you unsure about how the Social Security disability appeals process works? You are not alone. Every day, Texas residents apply for benefits only to learn that their claims have been denied. In fact, the federal government is known for denying benefits claims, even when the claimants suffer from legitimate long-term and permanent disabilities. How should you begin the appeals process? When you have been denied benefits, you are required by law to request an appeal within 60 days from the date that you received your denial letter. Then, it is important to know that there are different levels of appeal, depending on how many times your claim has been denied.
---
1. First Level of Appeal: Reconsideration
When you have been denied benefits for the first time, you can request reconsideration. The Social Security Administration (SSA) will reconsider the original evidence you submitted, as well as any new evidence that has come to light. Your claim will be reviewed by a new set of eyes at the SSA. A Texas disability attorney can ensure that you submit all relevant materials in a timely manner, allowing for your best chance at a successful reconsideration.
---
2. Second Level of Appeal: Hearing
If your claim is denied after reconsideration, the next level of appeal requires your case to go before an administrative law judge. You may be asked to provide additional evidence, and you will have the opportunity to bring witnesses and other documentation to your hearing. It is extremely important to have a disability lawyer on your side that can advocate for you during your hearing.
---
3. Third Level of Appeal: Appeals Council
Was your claim for benefits denied at your hearing? To appeal that decision, you will need to file an appeal with Appeals Council. The Appeals Council can deny your request if it believes the administrative law judge made the right decision at your hearing, or it can decide to review your case. It is extremely important to have a Texas disability lawyer who can assist you as you request an appeal from the Appeals Council.
---
4. Fourth Level of Appeal: Federal Court
Did the Appeals Council issue an unfavorable decision? Now your final option for appeal is filing a suit in federal court. When you file a lawsuit, you will need the experience of a disability attorney. Many firms utilize "claim representatives" who are not attorneys. If your case needs to be appealed to federal court, your representative must be an attorney licensed to practice in federal court.
---

Unfortunately, about a quarter of people will become disabled during their working years. If an injury or illness is preventing you from working, you may be eligible to collect disability benefits. If you are thinking of filing for social security or long term disability we can help. If you have filed for benefits and been denied disability we can assist in your appeal. You will want to have a Texas disability attorney who can advocate for you throughout the appeals process. At the Law Offices of Bemis, Roach & Reed,
we know how stressful it can be to worry about appealing your denied claim. Don't give up.

Contact the experienced long term disability attorneys at Bemis, Roach and Reed today for a free consultation. Call 512-454-4000 and get help NOW.
---
---
Bemis, Roach & Reed has helped clients who are disabled from a wide variety of medical conditions. If you are unable to work due to any of the following conditions and have been denied disability benefits, contact us. We would like to help.
Your Free Initial Consultation
At Bemis, Roach and Reed, if we can't help you, we will try to find the right attorneys for you.
We offer each of our prospective clients a free no obligation one hour phone or office consultation to see if we can help you and if you are comfortable with us. We know how difficult a time like this can be and how hard the decisions are. If we can be of assistance to you and help you find a solution to your issue we will even if that means referring you to another attorney.
Or simply call 512-454-4000
to schedule your
Free Consultation
If you could provide us with some basic information about your claim we will get right back with you with a free case evaluation and schedule your Free Consultation Today.