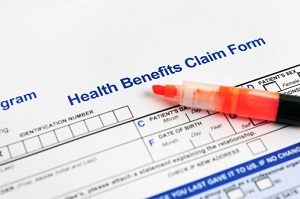 Have you suffered a debilitating illness or injury?
You may be eligible for certain benefits, including Social Security Disability (SSD) benefits or Supplemental Security Income (SSI). You can apply for SSD benefits for both mental and physical disabilities that prevent you from working, and these disabilities include serious illnesses. You may also be eligible for SSI if you meet certain age, income, and disability requirements. If you cannot work, you will have difficulty earning an income, and Social Security benefits can provide much-needed relief for you and for your family.
---
Do you have questions about disability benefits?
Many injured and disabled people in the Austin, TX area want to know whether they can apply for benefits. In short, Texas residents who suffer from a long-term disability may be eligible to apply for SSD benefits and SSI. However, each case is unique, and it is important to have a Texas disability attorney on your side. The federal government often denies claims. Indeed, many people suffering from long-term and permanent disabilities have been denied benefits despite having legitimate cases. Even when the government accepts a claim, the process can be extremely lengthy. In fact, many months can pass before claimants see disability checks.
---
Applying for Social Security Disability with a Texas SSD Lawyer
Applying for Social Security benefits can be a complicated and frustrating process. As such, it is extremely important to have a Texas disability lawyer who can advocate for your rights. Disability attorneys in Austin TX can assist you at each stage of the claims process, from collecting documents and evidence for your initial application through to the various levels of appeal. If you have already been denied benefits, it is never too soon to contact the Texas disability lawyers at the Law Offices of Bemis, Roach & Reed. Our team will handle your case with the attention and timeliness you deserve. Do not hesitate to contact us.
---
Successful Results with an Austin Disability Attorney
Were you injured on the job? Are you currently dealing with a debilitating physical or mental illness? This is the most important time to have a Texas disability lawyer in your corner. Your disability can cause enough anxiety on its own without the added pressure of applying for Social Security benefits. At the Law Offices of Bemis, Roach & Reed, our disability team can work with you at any stage of the disability claims process. Perhaps your disability is recent, and you are anxious about beginning the application process. Or maybe your claim has already been denied and you are wondering how to handle your appeal. Regardless of the stage you are at in the claims process, disability attorneys can ensure that you receive the benefits you deserve. At Bemis, Roach & Reed, we handle cases throughout the state of Texas. Do not hesitate to contact us today if you are dealing with a SSD disability claim in Texas.
---
Contact a Texas Social Security Disability Lawyer Today
No matter what stage of the Social Security claims process you are dealing with, it is never too soon to contact a Texas disability lawyer. You are not required by law to have a lawyer represent you, but the claims processes for SSD benefits and SSI can be extremely frustrating and confusing for Texas residents who are already contending with the complications of a debilitating illness or injury. The Bemis, Roach & Reed disability lawyers will advocate for you throughout the claims process and will handle your case with care and precision. Contact us today to learn more.
---
Bemis, Roach & Reed has helped clients who are disabled from a wide variety of medical conditions. If you are unable to work due to any of the following conditions and have been denied disability benefits, contact us. We would like to help.
Your Free Initial Consultation
At Bemis, Roach and Reed, if we can't help you, we will try to find the right attorneys for you.
We offer each of our prospective clients a free no obligation one hour phone or office consultation to see if we can help you and if you are comfortable with us. We know how difficult a time like this can be and how hard the decisions are. If we can be of assistance to you and help you find a solution to your issue we will even if that means referring you to another attorney.
Or simply call 512-454-4000
to schedule your
Free Consultation
If you could provide us with some basic information about your claim we will get right back with you with a free case evaluation and schedule your Free Consultation Today.