Bemis, Roach & Reed no longer handles Personal Injury cases.
In an effort to provide better service to our clients,
we are focusing our practice primarily on

Social Security Disability and Long Term Disability claims.
We hope the following information is useful to you,
but if you need additional assistance please call us at
512-454-4000


and we will be happy to refer you to a reputable Personal Injury Attorney.
Thank you. – The Attorneys of Bemis, Roach & Reed

---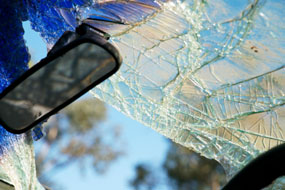 Have you been injured or disabled in a car accident? The largest percentage of personal injury and property damage claims requiring the legal services of a lawyer or attorney arise out of auto accidents involving cars, trucks, motorcycles, bicycles and pedestrians. These claims can range from auto accidents involving minor property damage to catastrophic injury claims. Many auto accident victims assume that their claim will be handled in an appropriate manner by the responsible party's insurance carrier; they fail to recognize that, under Texas insurance law, the responsible party's insurance carrier is required to treat only its insured in a fair manner. While Texas courts recognize that an insurance company has to deal in good faith with its insured, the courts have not recognized any duty to treat the insured's car wreck victim in a similar manner. Not only does the negligent party's auto accident insurance carrier not owe the victim such a duty, the victim is forced to sue the negligent party and not the insurance company if the claim cannot be resolved fairly. Texas law also provides that the jury is not to be informed of the fact that the negligent party has auto accident insurance to cover the claim. As insurance carriers have many of the cards stacked in their favor, it is important that you know your rights prior to dealing with the other party's insurance carrier.
The best way to determine what your rights are and to assure that your auto accident claim is handled properly is to consult a Texas car accident lawyer. You can contact a car accident lawyer at Bemis, Roach & Reed for a free consultation on personal injury matters arising out of a car accident, either over the phone or in our office. Our Austin law firm will also send a lawyer to meet with a prospective client who, because of a serious personal injury, is unable to travel. There is no reason not to consult with a Board Certified Texas attorney regarding your or a family member's auto accident injury claim. If a person has been in a car wreck and our lawyers believe that the prospective client would be better off handling the matter on their own, we will tell them so and give them advice as to how to handle their injury claim. In fact, our firm has gained many referrals from potential clients who followed our lawyers' advice and successfully resolved cases on their own.
Whether a person should handle an auto accident case themselves or have a Texas auto accident attorney represent them depends on a variety of factors. While the size of the person's claim is an important factor, it is not the controlling factor. We have found that, even in a small car wreck case, a person is much better off with a lawyer. Even if the insurance company accepts responsibility for the damage to the vehicle, they regularly deny responsibility for all or a substantial portion of the personal injury claims. Insurance carriers know that most individuals do not know how to properly evaluate their personal injury auto accident claim and, because of this, the company feels free to discount the claim of those persons not represented by a personal injury attorney. The insurance company also knows that, if the car accident victim is unwilling to accept the company's low-ball offer, he or she will have to hire an attorney. The insurance company therefore further discounts the claim by not only the amount of the fees that the victim would have to incur to fairly resolve the claim, but by whatever amount they think they can get away with in order to wear down the victim. This is supported by the fact that, when one of the country's largest insurance companies was forced to disclose its auto accident claims manual, it was discovered that the company informed its adjusters that persons represented by attorneys in car wreck cases did far better off than those who were not represented. The manual then goes on to say that they are to tell the claimants that the opposite is true.
Another important consideration in deciding to hire an auto accident attorney is the issue of health insurance subrogation. Very few auto accident insurance carriers will pay your medical bills as you incur them. The insurance carrier for the negligent driver will only want to pay your bills at the conclusion of your claim. This is done in an effort to place you in an economic bind so that you will settle your car wreck case cheaply and prior to completing all necessary treatment. As a result, you will be placed in the position of being forced to either pay your medical bills out of pocket or use your own health insurance. Using your health insurance, if available, is the preferred option. However, your health insurance company may have a right under its insurance contract with you to recover out of any settlement with a negligent third party those amounts your health insurance company paid in medical benefits.
This right of recovery out of your settlement is termed the right of "subrogation." The problem that develops which requires the assistance of an experienced Texas attorney is that many health insurance companies want to recover their costs out of the auto accident settlement even if that leaves you with no recovery at all. Even if a liability carrier is willing to provide you with all of the available liability insurance limits, you will likely need an attorney to ensure that these limits are not paid directly to the health insurance carrier. The goal is not to deny your health insurance company its right of subrogation, the goal is to be sure that your recovery of damages takes precedence over the subrogation claims of your health insurance carrier. It should be your position that you must be made whole before the insurance company has any right to recovery. The health insurance company's rights in this regard are dependent upon the health insurance policy and the complex interaction of both state law and ERISA, the federal law that governs many employer-provided health insurance plans. That is why it is imperative that you do not provide your health insurance company with information regarding your liability claim until you have taken the opportunity to contact a personal injury lawyer familiar with the application of ERISA to your auto accident claim.
The Disability attorneys at Bemis, Roach & Reed have extensive experience with ERISA and insurance claims. Determine what your rights are in an ERISA or Social Security Disability claim by consulting a Texas disability lawyer at Bemis, Roach & Reed for a free consultation. Our firm is one of the few firms in the nation which devotes a major portion of its practice to representing plaintiffs in ERISA cases.
Austin Long Term Disability law firm Bemis, Roach & Reed provides legal services to individuals throughout the State of Texas. If you or someone you know is in need of a qualified and successful Texas Social Security Disability lawyer, call us toll free at (866) 433-4979.
---

Austin Texas Disability law firm Bemis, Roach & Reed provides legal services to disabled individuals throughout the State of Texas. If you or someone you know is in need of a successful
Long Term disability lawyer or Social Security disability lawyer

, call us at (512) 454-4000 or contact us to schedule a free consultation.
---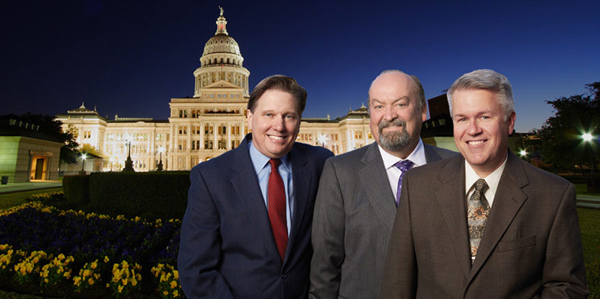 The Texas Disability Lawyers of Bemis, Roach & Reed
can help prepare you for your Social Security Disability hearing.
---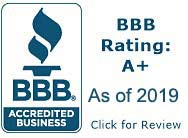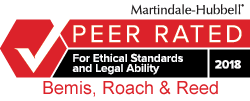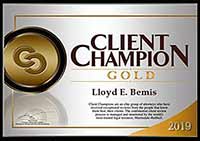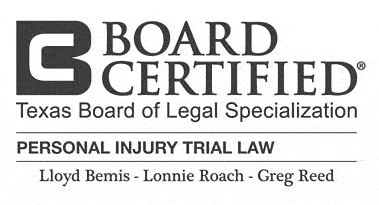 Your Free Initial Consultation
At Bemis, Roach and Reed, if we can't help you, we will try to find the right attorneys for you.
We offer each of our prospective clients a free no obligation one hour phone or office consultation to see if we can help you and if you are comfortable with us. We know how difficult a time like this can be and how hard the decisions are. If we can be of assistance to you and help you find a solution to your issue we will even if that means referring you to another attorney.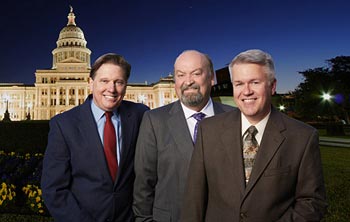 Or simply call 512-454-4000
to schedule your
Free Consultation
If you could provide us with some basic information about your claim we will get right back with you with a free case evaluation and schedule your Free Consultation Today.