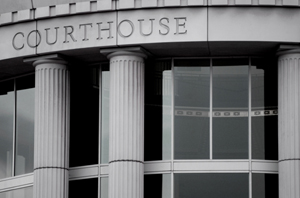 If you've been injured on the job and can no longer perform the same job functions, you are likely eligible for compensation. Some of this compensation may be in the form of Social Security Disability.
Social Security disability claims are handled through the Texas state agency; the same agency will determine whether or not you are eligible to receive benefits. The importance of experienced legal counsel cannot be overstated. A disability lawyer will help you determine how best to prove your need for disability benefits, and help you wade through the complicated necessary components to make a claim.
In today's information-rich world, it can be all the more difficult to have a disability claim approved. In early January, a cautionary tale emerged from New York regarding social security disability. According to The New York Times, a group of New York City police officers and firefighters engaged in a coordinated attempt to receive disability benefits were found to have been lying due to personal posts on social media. "Former police officers who had told government doctors they were too mentally scarred to leave home had posted photographs of themselves fishing, riding motorcycles, driving water scooters, flying helicopters, and playing basketball," The New York Times reports.
Officials are calling the New York effort the "largest fraud ever perpetrated against the Social Security disability system, a scheme stretching back to 1988 in which as many as 1,000 people—many of them officers and firefighters already collecting pensions… bilked the federal government out of an estimated $400 million."
According to the Office of the Inspector General at the Social Security Administration, the price for Social Security disability fraud can be costly. "Social Security applicant and beneficiaries are required to give accurate information about their income, living arrangements, medical condition, and other things that affect eligibility for benefits," the SSA states. Not complying can result in high fines and penalties. The assistance of a disability attorney can help to ensure that none of these costly mistakes are made inadvertently.
If you suspect you may qualify for Social Security disability in Texas, don't go through it alone. Contact the Law Offices of Bemis, Roach & Reed today.
Your Free Initial Consultation
At Bemis, Roach and Reed, if we can't help you, we will try to find the right attorneys for you.
We offer each of our prospective clients a free no obligation one hour phone or office consultation to see if we can help you and if you are comfortable with us. We know how difficult a time like this can be and how hard the decisions are. If we can be of assistance to you and help you find a solution to your issue we will even if that means referring you to another attorney.
Or simply call 512-454-4000
to schedule your
Free Consultation
If you could provide us with some basic information about your claim we will get right back with you with a free case evaluation and schedule your Free Consultation Today.