Bemis, Roach & Reed no longer handles Personal Injury cases.
In an effort to provide better service to our clients,
we are focusing our practice primarily on

Social Security Disability and Long Term Disability claims.
We hope the following information is useful to you,
but if you need additional assistance please call us at
512-454-4000


and we will be happy to refer you to a reputable Personal Injury Attorney.
Thank you. – The Attorneys of Bemis, Roach & Reed

---
Negligence, as it relates to the law, is generally defined as conduct which a reasonably prudent person would not do, or the failure to do something which a reasonably prudent person would do under like circumstances, resulting in an unintended injury to another party. For a plaintiff to recover damages, this action or failure must be the "proximate cause" of an injury, and actual loss must occur. It is usually the function of a jury to determine whether negligence occurred, and the obligation of the plaintiff to demonstrate the defendant's negligence by a preponderance of the evidence. Negligence claims are a leading source of modern civil litigation. Common negligence cases include car accidents, truck accidents, DUI accidents, manslaughter, product liability, and medical malpractice lawsuits.
For example, an individual who drives under the influence of alcohol or drugs is acting negligent. They are aware of the effect of alcohol or drugs on their behavior and yet they still choose to get behind the wheel, intentionally putting others at risk with their impaired driving capacity. For drunk driving victims, a DUI attorney can often prove negligence if the person was under the influence behind the wheel.
The concept of negligence was developed under English law. Although English common law imposed liability for the wrongful acts of others, negligence did not emerge as an independent cause of action until the eighteenth century. Another important concept which emerged at that time: legal liability for a failure to act. The concept of negligence passed from Great Britain to the United States as each state (except Louisiana) adopted the common law of Great Britain (Louisiana adopted the civil law of France). While there have been notable developments in negligence law, the basic concepts have remained the same since the eighteenth century.
The law considers a variety of factors in ascertaining whether an individual or manufacturer has acted as a 'reasonable person' would have acted in a similar situation. These factors include the knowledge, experience, and perception of the person, the activity the person is engaging in, the physical characteristics of the person, and the circumstances surrounding the person's actions.
For instance, if a person engages in an activity requiring special skills, education, or training, such as driving a semi truck, their conduct is measured against the conduct of a reasonably skilled, competent, and experienced person who is a qualified member of the group authorized to engage in that activity. The law also takes a person's physical characteristics into account in determining whether that person's conduct is negligent. Children may be negligent, but they are not held to the same standard of conduct as adults. A child's conduct is measured against the conduct expected of a child of similar age, intelligence, and experience.
Most states have now adopted the concept of comparative negligence in place of pure, contributory negligence. With comparative negligence, also referred to as comparative fault, a plaintiff's damages are reduced by a percentage his/her own fault. This requires the jury to determine, by percentage, the fault of the plaintiff and the defendant as the cause of the plaintiff's injury.
Although it might seem obvious whether a defendant's negligence has caused injury to the plaintiff, issues of causation are often very difficult to establish.
---

Austin Texas Disability law firm Bemis, Roach & Reed provides legal services to disabled individuals throughout the State of Texas. If you or someone you know is in need of a successful
Long Term disability lawyer or Social Security disability lawyer

, call us at (512) 454-4000 or contact us to schedule a free consultation.
---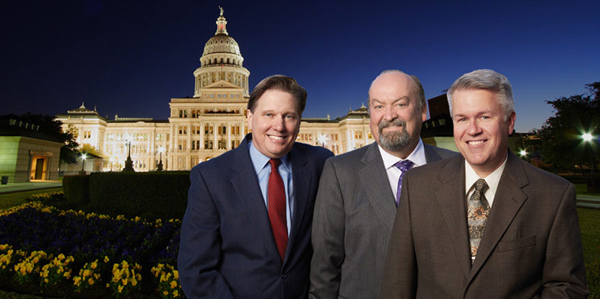 The Texas Disability Lawyers of Bemis, Roach & Reed
can help prepare you for your Social Security Disability hearing.
---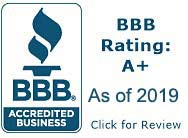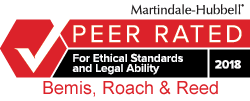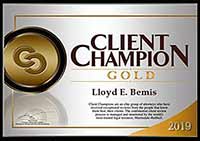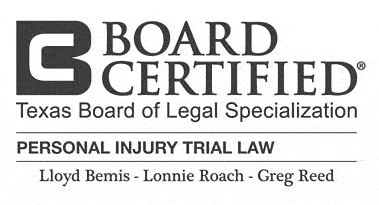 Your Free Initial Consultation
At Bemis, Roach and Reed, if we can't help you, we will try to find the right attorneys for you.
We offer each of our prospective clients a free no obligation one hour phone or office consultation to see if we can help you and if you are comfortable with us. We know how difficult a time like this can be and how hard the decisions are. If we can be of assistance to you and help you find a solution to your issue we will even if that means referring you to another attorney.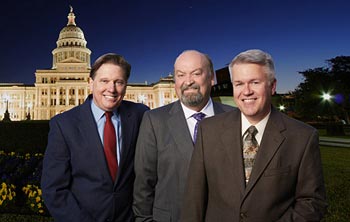 Or simply call 512-454-4000
to schedule your
Free Consultation
If you could provide us with some basic information about your claim we will get right back with you with a free case evaluation and schedule your Free Consultation Today.