Mental health issues are among the most challenging conditions in the disability insurance arena. Some, but not all, long term disability (LTD) policies include a policy limitation for mental health issues while other policies cover them just like any other disability. Austin attorney Lonnie Roach, of Bemis, Roach & Reed, has had tremendous success in helping clients make a recovery after they have been denied.
Multiple physicians, including treating physicians, Aetna's own reviewing physicians, and independent physicians working for the Social Security Administration, had stated that one of our Austin clients was disabled. He suffered from anxiety and depression, as well as certain features of agoraphobia. He had been suffering from mental health issues with PTSD since childhood. Aetna's own psychologist concluded that our client was functionally impaired since his last day of work, and continued to be functionally impaired. The Social Security Administration determined he qualified for disability benefits. Aetna, however denied his claim. We filed suit and were able to settle his claim.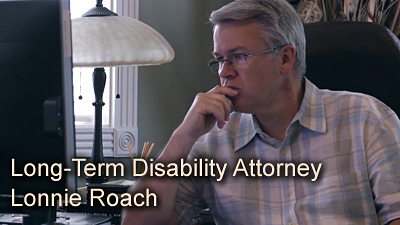 Originally approved for disability benefits under the Mental Illness clause of his Halliburton policy, our Spring Branch client's benefits were terminated initially because of the two-year mental/nervous limitation in his policy. Upon review however, the plan administrator found that his condition had been improperly classified as a mental/nervous condition and then properly classified it as Post Concussive Syndrome with Attention Deficit Disorder and Organic Brain Syndrome, a physical condition; benefits were reinstated. It remained classified this way for the next 18 years, until the time of denial. The client had organic brain damage for over 20 years. During that time, The Hartford, or its predecessor, recognized that the client's organic brain injury rendered him totally disabled from any occupation under the terms of the plan. Since there is no treatment or cure for organic brain damage, the medical evidence of his condition had no expiration date. SSA awarded him SSDI benefits, but The Hartford ultimately denied his LTD benefits again. We filed suit and were able to settle his case.
One of our Cedar Park client's treating physicians certified him as having a class 4 psychological functioning impairment. He was advised to stop working due to "incapacitating anxiety". When asked whether our client could return to work, this physician responded "No . . . currently his anxiety and depression are incapacitating and his treatment is just beginning." Another physician stated that he suffered from Major Depression; recurrent, severe, Panic disorder with agoraphobia; and Dysthymic disorder. Accordingly, he was unable to perform daily chores, attend social functions, attend to legal needs, shop, or venture into the community and manage everyday financial affairs. Our client's severe depression/anxiety interfered with his concentration, energy, self-confidence, decision making ability, and even his ability to leave the house. MetLife denied his claim, stating that he was no longer receiving treatment for his disability. We appealed his denial and won a reinstatement of benefits.
Another Austin client suffered from Bipolar disorder and took lithium and lexapro for this condition. She was dysphoric and had cognitive deficits secondary to her Bipolar illness. She suffered from decreased memory, poor organizational skills, poor executive functioning, and low frustration and stress tolerance. According to her treating psychiatrist, she was totally disabled from this condition. She had been found totally disabled by the Social Security Administration. Furthermore, because of the significant mental impairments caused by her condition, the Administrative Law Judge who decided our client's social security disability claim made a finding that the evidence suggested she was not capable of managing her own funds. MetLife withheld payment of her claim after two years based upon the policy's 24-month mental health limitation. However, we demonstrated that bipolar disorder was not subject to those limitations and we were able to get her benefits reinstated.
---

Austin Texas Disability law firm Bemis, Roach & Reed provides legal services to disabled individuals throughout the State of Texas. If you or someone you know is in need of a successful
Long Term disability lawyer or Social Security disability lawyer

, call us at (512) 454-4000 or contact us to schedule a free consultation.
---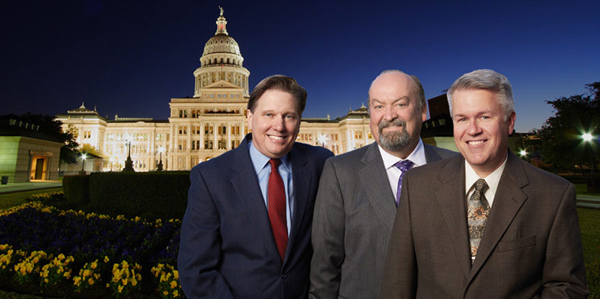 The Texas Disability Lawyers of Bemis, Roach & Reed
can help prepare you for your Social Security Disability hearing.
---
Your Free Initial Consultation
At Bemis, Roach and Reed, if we can't help you, we will try to find the right attorneys for you.
We offer each of our prospective clients a free no obligation one hour phone or office consultation to see if we can help you and if you are comfortable with us. We know how difficult a time like this can be and how hard the decisions are. If we can be of assistance to you and help you find a solution to your issue we will even if that means referring you to another attorney.
Or simply call 512-454-4000
to schedule your
Free Consultation
If you could provide us with some basic information about your claim we will get right back with you with a free case evaluation and schedule your Free Consultation Today.