If you have Lumbar Disc Disease you may qualify for disability benefits.
Author: Lonnie Roach
Lower back pain is a common complaint. Nearly everyone has experienced back pain from lifting something the wrong way or staying in an uncomfortable position for too long. In 90% of cases, the condition is not serious.
---
However, repetitive stress to the lower back can cause serious damage resulting in severe pain and immobility.
Several studies suggest that lower back pain is correlated with physically demanding work. Those with physically demanding jobs are also more likely to become unable to work due to a back injury.
---
The biggest factor in back disorders is not occupation, but age.
As people age, the spine begins to degenerate. While the rate and method of degeneration vary between individuals, some degree of spinal degradation is virtually unavoidable with age. Serious degradation is known as Spondylosis. Spondylosis is an umbrella term that can refer to several types of degeneration. Cartilage between the vertebrae can dehydrate and break down leading to friction between the vertebrae and pinched nerves in the spine. Friction between the vertebrae leads to abnormal bone growth, which leads to further friction and pinching. This cycle is known as "the degenerative cascade."
---
If you have been denied disability for Lumbar Disc Disease you may still qualify for benefits. Contact an experienced long-term disability lawyer at 512-454-4000
---
There is not much that can be done to avoid the natural deterioration of the spine that comes with age.
Good nutrition and avoiding smoking will help keep the cartilage between the discs healthy. Moderate strength training serves the dual purpose of avoiding injury by teaching proper lifting technique and reducing the risk of obesity. A healthy lifestyle will help offset the effects of aging, but some deterioration is inevitable.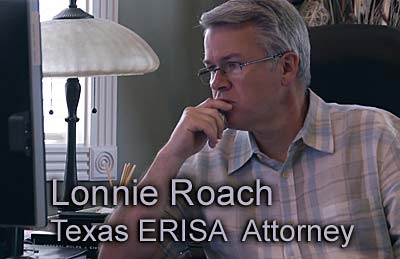 ---
Unfortunately, the degeneration of cartilage between vertebrae is irreversible.
Most cases of lower back pain are not serious and can easily be treated with over-the-counter painkillers and stretching exercises. Surgery is used as a last resort. There are several types of spine surgeries. Spinal fusion joins two vertebrae together and limits movement between them. Surgeons can also cut bone growth off of discs, widen the space between discs, remove discs, or replace discs with artificial discs. A new and increasingly popular surgery is the interlinear implant, a pad that simulates the function of lost cartilage.
---
Contact a long-term disability lawyer at 512-454-4000 for a free consultation and see if you can get disability benefits for Lumbar Disc Disease. If you have been denied disability don't give up!
---
Degenerative disc disease and lower back pain can limit mobility, making it difficult and painful to sit or stand for long periods of time.
Lower back health is essential for most jobs. If you are unable to work due to a lower back disorder, you may be eligible for disability benefits. The Social Security Administration includes spinal disorders in its' listing of impairments or "Blue Book." Pinched nerves, spinal inflammation, and pain from degraded disk are all considered disabling conditions by the Social Security Administration.
---
Claim for lumbar radiculopathy long-term disability:
Physicians had previously certified that our client from Streetman, Texas had a class 5 physical impairment and was totally disabled. Aetna's own file reviewer indicated that the client was unable to be employed as a Registered Nurse. The denial letter suggested that she could engage in other types of nursing. This analysis did not, however, take into account her current restrictions and limitations. She had a history of a lumbar fusion surgery as well as chronic and persistent lumbar radiculopathy with chronic pain syndrome. This resulted in a very poor sitting tolerance of approximately ten minutes. She was also noted to have a short walking tolerance and was unable to lift more than five or ten pounds. For these reasons, our client was incapable of working full time. She was awarded disability benefits from the Social Security Administration. Though Aetna denied her claim, we were able to get her benefits reinstated.
---

If you have a lumbar disc disorder, you may be eligible for Social Security or Long Term Disability benefits.
Back disorders are one of the most common disability claims and can also be a difficult condition to win benefits for. Pain and range of motion can be hard to interpret objectively, and people with lower back pain may not appear disabled.

Roughly two-thirds of initial applications are rejected. If your application has been rejected, you can appeal your claim. The attorneys at Bemis, Roach and Reed specialize in helping disabled Texans appeal their claims for Social Security and Long Term Disability benefits. Contact us today for a free consultation. Call 512-454-4000 and get help NOW.
---
Page Author: Lonnie Roach
Highly experienced in Long Term Disability denials and appeals governed by the "ERISA" Mr. Roach has been rated by SuperLawyers and Martindale-Hubbel as a top disability attorney
Your Free Initial Consultation
At Bemis, Roach and Reed, if we can't help you, we will try to find the right attorneys for you.
We offer each of our prospective clients a free no obligation one hour phone or office consultation to see if we can help you and if you are comfortable with us. We know how difficult a time like this can be and how hard the decisions are. If we can be of assistance to you and help you find a solution to your issue we will even if that means referring you to another attorney.
Or simply call 512-454-4000
to schedule your
Free Consultation
If you could provide us with some basic information about your claim we will get right back with you with a free case evaluation and schedule your Free Consultation Today.