One major advantage of having both a long term disability practice and a Social Security Disability practice is the synergy created between the two practices. Many clients come to me, Lonnie Roach, to hire me for their Long Term Disability claims when they have been denied and I note they probably qualify for Social Security Disability as well. Similarly, some clients hire us to represent them for their Social Security Disability claim when they have been denied, then find they need help with a long term disability claim under their private or ERISA LTD plan. We have found that in many instances, representing a client for both claims helps achieve a better result than separate representations would have been likely to do.
Recently, one of our cases provided an example. Our client came to us for help with a Long Term Disability claim that had been denied. I noticed that the client likely qualified for Social Security Disability (SSDI) and put her in contact with my partner Greg Reed to help with that claim. The Social Security claim ultimately went to an administrative hearing in which we prevailed. In the meantime, my client's Long Term Disability appeal had been denied and we were preparing to file a lawsuit. After winning the SSDI claim, however, we changed course and filed another appeal of the Long Term Disability denial including our newly won, fully favorable decision from Social Security. Even though the Long Term Disability appeal period had ended, the carrier reviewed the appeal again and granted it. Our client now receives both the Social Security and Long Term Disability benefits she is entitled to and we did not have to file a lawsuit. Here at Bemis, Roach & Reed, we are always looking out for our clients best interest.
---

Austin Texas Disability law firm Bemis, Roach & Reed provides legal services to disabled individuals throughout the State of Texas. If you or someone you know is in need of a successful
Long Term disability lawyer or Social Security disability lawyer

, call us at (512) 454-4000 or contact us to schedule a free consultation.
---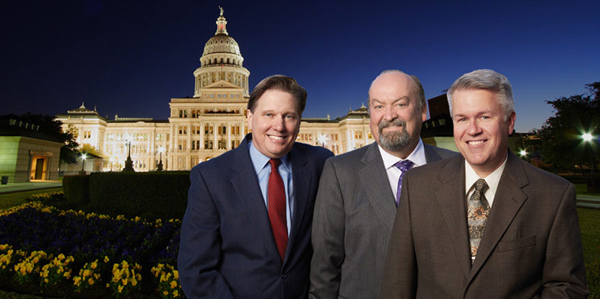 The Texas Disability Lawyers of Bemis, Roach & Reed
can help prepare you for your Social Security Disability hearing.
---
Your Free Initial Consultation
At Bemis, Roach and Reed, if we can't help you, we will try to find the right attorneys for you.
We offer each of our prospective clients a free no obligation one hour phone or office consultation to see if we can help you and if you are comfortable with us. We know how difficult a time like this can be and how hard the decisions are. If we can be of assistance to you and help you find a solution to your issue we will even if that means referring you to another attorney.
Or simply call 512-454-4000
to schedule your
Free Consultation
If you could provide us with some basic information about your claim we will get right back with you with a free case evaluation and schedule your Free Consultation Today.