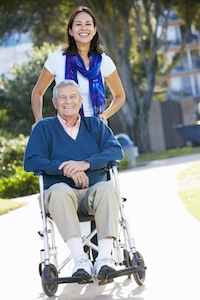 In recent years, I have seen a number of wrongful denials of life insurance claims that have caused me to believe that a large number of employer-provided life insurance claims are either wrongly denied or not pursued at all because beneficiaries simply do not understand their policies.
Most employers who provide disability insurance as an employee benefit also provide life insurance. These policies often contain a provision that waives the premium for coverage if the employee becomes totally disabled. If an employee stops working because of an injury or illness, and subsequently dies, his beneficiary should investigate whether he can make a claim for life insurance benefits.
These claims are often denied because the coverage typically ends when the employee stops working. If the employee stopped working because of a disability, however, his coverage may, in some instances, be extended under a premium-waiver provision of the policy.
I recently represented a man who was forced to stop working due to a disabling medical condition. When he qualified for disability benefits, his employer terminated his employment. At that time, he was offered the option to convert his group, employer-provided life insurance policy to an individual policy. The premium to do so was high, however, and because of his limited disability income, he chose not to do so. Eight months later, while undergoing surgery, he died unexpectedly. His wife made a claim under the life insurance policy, but it was denied.
According to the insurer, the husband was no longer covered because he was no longer employed and had not converted his policy to an individual policy. I was asked to investigate and saw that, in the policy, the husband was entitled to continue his life insurance without the payment of a premium under the premium-waiver clause, and that he had up to one year to prove he stopped working due to disability. Even though the husband had already passed away, we were able to perfect his claim for premium-waiver and show that his coverage continued through the time of his death.
If a disabled person dies within one year of leaving work, it is worth the time to call an experienced Texas ERISA attorney and investigate whether a claim can be made under the employer-provided life insurance policy. If you or a loved one has been denied life insurance benefits, please contact an experienced Austin insurance attorney today.
Your Free Initial Consultation
At Bemis, Roach and Reed, if we can't help you, we will try to find the right attorneys for you.
We offer each of our prospective clients a free no obligation one hour phone or office consultation to see if we can help you and if you are comfortable with us. We know how difficult a time like this can be and how hard the decisions are. If we can be of assistance to you and help you find a solution to your issue we will even if that means referring you to another attorney.
Or simply call 512-454-4000
to schedule your
Free Consultation
If you could provide us with some basic information about your claim we will get right back with you with a free case evaluation and schedule your Free Consultation Today.