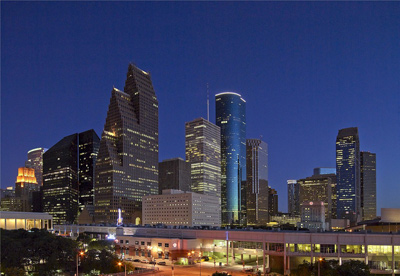 Austin attorney Lonnie Roach has assisted clients across Texas with their long term disability (LTD) appeals. This is true of Houston residents, as well.
A client from The Woodlands suffered from back pain, depression and carpal tunnel syndrome. He had undergone an attempted lumbar decompression and fusion between his fourth and fifth lumbar vertebrae. This failed and was followed by a second surgery that attempted to fuse the third through fifth lumbar vertebrae. The second surgery failed, too, and the client's condition continued to degenerate. He was on constantly increasing pain medications. The Social Security Administration awarded him full disability benefits. Prudential denied his LTD benefits, even though multiple physicians declared him completely disabled. We appealed and got him a settlement.
A Dickinson client was denied Short Term Disability by Cigna. She underwent a neuropsychological evaluation which found cognitive impairments. At the suggestion of the neuropsychologist, she then underwent a Functional Capacity Evaluation which found physical limitations. Both of the tests, which are considered the "gold standard" for making disability determinations, found our client incapable of full-time employment. Her doctor described her limitations so as to include two hours of rest with every one hour of activity. These restrictions were indefinite. Although she could perform some functions, she was limited to part-time work and could not earn 80% of her indexed pre-disability earnings unless she could work at least 80% of a full-time schedule. There was no evidence in the record that she could do so. We fought Cigna when it denied her claim and were granted a settlement.

Another client, from Katy, suffered from Mixed Connective Tissue Disease and gastroparesis. Although her physician was an advocate of the client attempting to return to work, the restrictions he required were such that she remained totally disabled under the terms of the policy. According to a doctor of Principal's choosing, she would have to begin work at 11:00 a.m. and leave work at 3:00 p.m. She would additionally require at least two sick days each month. The job would necessarily be sedentary to light and, should keyboarding be required, the client would require accommodation such as a voice recognition system. Simply put, no employer could reasonably be expected to accommodate such extreme restrictions. She was awarded disability benefits from the Social Security Administration; however, Principal denied her LTD benefits. We were able to get them reinstated.
A resident of Montgomery worked in the healthcare industry before becoming disabled. She underwent a Functional Capacity Evaluation that demonstrated that she only retained sedentary capacity for activity performed above the waist and less than sedentary capacity for activity below the waist. Additionally, she could not sit, stand, or walk for any extended period. This residual, physical capacity was below that required to perform any occupation. She had been adjudged totally disabled by the Social Security Administration and awarded SSDI and required significant narcotic pain medication due to her objectively documented condition. This was problematic for her continued employment in any healthcare occupation, but Lincoln Financial denied her. We got her a settlement.
The former president of a company in Houston had been receiving disability benefits, and then was denied. The Social Security Administration concurred with his physicians that he was disabled from any gainful activity, much less his former occupation as president of a multi-national corporation. At the time of denial, over ten years after the initial disability determination, he was placed on a heart transplant list. The physician on whom Hartford allegedly relied to deny benefits stated that the client could not work at any occupation. Nonetheless, The Hartford denied his claim. After filing suit, we were able to get his benefits reinstated.
---

Austin Texas Disability law firm Bemis, Roach & Reed provides legal services to disabled individuals throughout the State of Texas. If you or someone you know is in need of a successful
Long Term disability lawyer or Social Security disability lawyer

, call us at (512) 454-4000 or contact us to schedule a free consultation.
---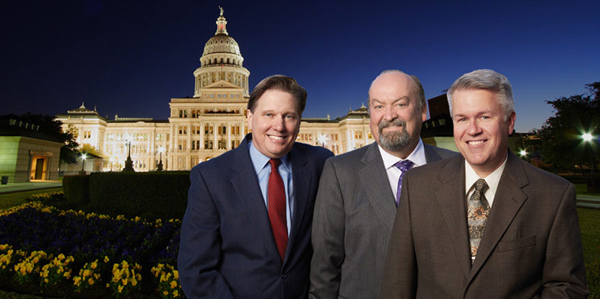 The Texas Disability Lawyers of Bemis, Roach & Reed
can help prepare you for your Social Security Disability hearing.
---
Your Free Initial Consultation
At Bemis, Roach and Reed, if we can't help you, we will try to find the right attorneys for you.
We offer each of our prospective clients a free no obligation one hour phone or office consultation to see if we can help you and if you are comfortable with us. We know how difficult a time like this can be and how hard the decisions are. If we can be of assistance to you and help you find a solution to your issue we will even if that means referring you to another attorney.
Or simply call 512-454-4000
to schedule your
Free Consultation
If you could provide us with some basic information about your claim we will get right back with you with a free case evaluation and schedule your Free Consultation Today.