The recently proposed Federal healthcare legislation and other cutbacks in federal subsidies threaten healthcare services in Texas more than most.

Texas Currently has the highest rate of uninsured in the entire country, and the number of people who receive coverage through their employers is lower than the national average.

---
Since 2011, Texas has been receiving $6.2 billion dollars in aid from the federal government through a Medicaid waiver program, but that program is set to end in December of this year, and Texas has been told by the Centers for Medicare & Medicaid Services to expect this funding to be cut by billions beginning next year.
Texas is seeking to renew that program to assist with ballooning healthcare costs in the state, partially resulting from unpaid care for poor and uninsured individuals, as well as to increase access to health services throughout the state.
---
Several States receive such funds, but Texas' share is one of the largest, receiving more than a third of what the federal government now contributes to the State's Medicaid program annually.
And this program is no drop in the bucket, it alone represents over 20 percent of the State's $29 billion dollar Medicaid program, which covers nearly 4.8 million people. Even with these funds, however, Texas has a long way to go, with over 4.3 million Texans currently without insurance. In this light, loss of this valuable resource could be catastrophic.
---
These funds are depended on by Texans, and many believe the aid is needed now more than ever, with the looming threat of proposed federal legislation that would put 15 million newly uninsured people into the national market next year.
George Masi, CEO of Harris Health System based in Houston, said "there is growing need for more uncompensated care," and that "Absent the dollars from the waiver, we would have to start to close the clinics and cut back on the manpower." Harris Health receives approximately $350 million a year in Medicaid waiver dollars, and these funds have allowed them to open six primary care clinics with integrated mental health services.
---
If you have been denied disability benefits don't give up! Contact a Disability lawyer at 512-454-4000 for a free consultation and get the benefits you deserve.
---
The funds derived from this waiver program have enabled the State to set up 21 regional health programs that coordinate hundreds of smaller programs aimed at improving healthcare services for the poor.
The Texas Department of Health and Human Services released a report in late May which concluded that these programs would most likely have to be terminated if the waiver program ended.
---
Baylor Scott & White Health, a healthcare provider with facilities throughout north and central Texas, has received more than $300 million dollars in funding over the past five years for uncompensated care and health projects.
This contribution is invaluable to enabling healthcare providers to reach those in desperate need of medical services. Bill Galinsky, Scott & White's VP for government finance has stated that "This money allows us to care for uninsured folks that otherwise might not get care."
---
Scott & White would be severely hampered by this loss of funding.
Thanks to the money obtained through this waiver, they have participated in 37 health projects to develop ways to treat more than 100,000 low-income people. Medicaid waiver funding has also allowed Scott & White to hire 10 social workers in their primary care clinics so that they can provide both mental and physical care for patients while reducing additional costs. The program also allows them to work with community organizations to provide families in need with healthy meals.
---
Another provider, Memorial Hermann, allocates a portion of its waiver money—$150 million dollars annually—to create crisis prevention units and school-based health clinics.
Memorial Hermann also uses these funds to pay for a management team that monitors mental health patients after discharge from hospitals and connects them with follow-up services to reduce need for future care. Without sufficient federal aid, programs like these will be forced to close.
---
Changes to Medicaid contained within the Senate healthcare bill are further cause for alarm.
Todd Hancock, president and CEO of the Christus Good Shephard Health System, has stated his concerns over the proposed per capita cap on Federal Medicaid assistance. Mr. Hancock stated that this and other measures in the bill would increase costs for the non-profit by leaving more and more Texans uninsured, raising costs of uncompensated care. This is certainly true considering the vast amounts of people who will be thrown off their insurance plans if the legislation is enacted.
---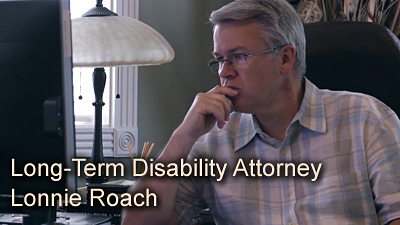 Concerns over worsening quality and availability of healthcare were echoed in a recent town hall meeting in Richardson Texas.
Hundreds of concerned Texans gathered to meet Representative Pete Sessions and express their concerns over the proposed Federal healthcare reform. Amidst crowd chatter and protest, Rep. Sessions stated his intent to repeal Obamacare, then the crowd erupted in disapproval, even chanting "vote him out." Likewise, protests were held in Fredericksburg, where residence and neighbors gathered downtown to voice their dismay over the new direction of Federal healthcare law.
---
But despite the precarious future of healthcare services and healthcare providers in Texas, many remain hopeful that these severe cuts will not happen.
Bill Galinsky from Scott & White said "we are cautiously optimistic that the waiver" will continue. And if Texas citizens continue to show support for the waiver and voice their opposition to the proposed Federal healthcare bills, hopefully they can continue to receive the medical services they depend on.
---

Disability benefits are an important source of income for those who are unable to work. If you not able to work due to injury or illness, you may be eligible for Social Security Disability or Long Term Disability benefits. If you have applied for benefits and been denied, contact the attorneys at Bemis, Roach and Reed for a free consultation. Call 512-454-4000 and get help NOW.
---
Your Free Initial Consultation
At Bemis, Roach and Reed, if we can't help you, we will try to find the right attorneys for you.
We offer each of our prospective clients a free no obligation one hour phone or office consultation to see if we can help you and if you are comfortable with us. We know how difficult a time like this can be and how hard the decisions are. If we can be of assistance to you and help you find a solution to your issue we will even if that means referring you to another attorney.
Or simply call 512-454-4000
to schedule your
Free Consultation
If you could provide us with some basic information about your claim we will get right back with you with a free case evaluation and schedule your Free Consultation Today.