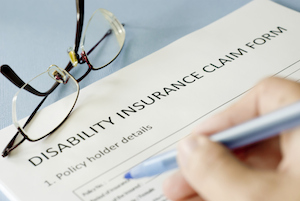 Recently it seems that American citizens are fighting a losing battle against the health care system and its affiliates, including the federal government. With the passing of The Patient Protection and Affordable Care Act (PPACA), signed into law on March 23, 2010, The The Weekly Standard estimated that at least 16 million Americans would lose their current coverage due to their current policies not meeting the minimum health coverage standards set forth in the PPACA. To further complicate matters, major insurance companies such as Unum, Cigna and The Standard, leaders in the disability insurance industry, are also denying benefits to claims filed by their policyholders. So just who are these leaders of the health care industry?
Unum, formerly doing business as Unum Provident Company and headquartered in Chattanooga, Tennessee is the oldest and largest of the three insurance giants. Unum currently offers numerous insurance products to approximately 25 million consumers.
Cigna, a global health service company, has been operating for more than 200 years and is one of the world's largest investor-owned global health services companies. Currently operating in 30 countries, Cigna services more than 80 million global customer relationships and is headquartered in Bloomfield, Illinois.
The Standard or Standard Security Life Insurance Company of New York is licensed to do business in all 50 states, the District of Columbia, the Virgin Islands, and Puerto Rico. Since 1958, The Standard has been providing various lines of life, health and disability insurance.
All three of these insurance conglomerates underwrite long-term disability policies for millions, so how are they becoming generals in the war on health care for America's foot soldiers? By denying claims in order to ensure higher profits at the expense of their policyholders.
Conclusive of a 2004 multi-state investigation, Unum was found to be deliberately denying legitimate insurance claims as well as offering employee incentives to dismiss claims by policyholders.
Cigna used denying claims as a business model in an effort to inflate revenue and at one time the company denied more than 34 percent of all claims submitted by their policyholders.
The Standard has had many class action lawsuits filed against them by their policyholders who allege that the insurance company had denied claims without a valid reason.
Every company, large or small, dealing with a large populace has experienced its share of legal disputes and suits but it appears that these three global giants are openingly declaring war and unlawfully deciding the outcome of the health care battle for their policyholders.
If you have been denied a disability claim by Unum, Cigna or The Standard or any insurance carrier, your best strategy is to not charge into battle alone. You need an experienced ally. At Bemis, Roach & Reed our legal team understands how these insurance companies function and how waging a strong and united front can wear down even the best of defenses. Contact us toll free at 1-866-433-4979 to schedule your free consultation today.
Your Free Initial Consultation
At Bemis, Roach and Reed, if we can't help you, we will try to find the right attorneys for you.
We offer each of our prospective clients a free no obligation one hour phone or office consultation to see if we can help you and if you are comfortable with us. We know how difficult a time like this can be and how hard the decisions are. If we can be of assistance to you and help you find a solution to your issue we will even if that means referring you to another attorney.
Or simply call 512-454-4000
to schedule your
Free Consultation
If you could provide us with some basic information about your claim we will get right back with you with a free case evaluation and schedule your Free Consultation Today.