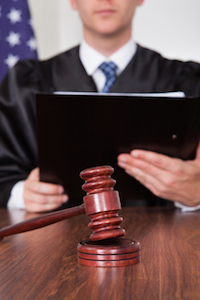 Social Security disability claims go through a lengthy administrative process. A claimant must first make an initial filing. If that is denied, the claimant must file a request for reconsideration. If denied at reconsideration, the claimant then has the option of requesting a hearing before an administrative law judge (ALJ).
Not all ALJ's are created equal. The Social Security Administration publishes data on disposition rates for ALJ's. Some of the ALJ's approve less than 15% of the cases before them. If your claim has been denied at the ALJ stage, it may be that you were assigned to a judge with a low approval rating. Denial at the ALJ stage does not mean your case is over.
Have your ALJ decision reviewed by Bemis, Roach & Reed. The attorneys at Bemis, Roach & Reed have likely handled appeals just like yours. They are familiar with the ALJ's and can let you know if you are likely to succeed on appeal. They can also assist you in the event that you choose to file a new claim rather than appeal the ALJ denial.
Austin based Social Security attorneys at Bemis, Roach & Reed are ready to assist you with your case.
Your Free Initial Consultation
At Bemis, Roach and Reed, if we can't help you, we will try to find the right attorneys for you.
We offer each of our prospective clients a free no obligation one hour phone or office consultation to see if we can help you and if you are comfortable with us. We know how difficult a time like this can be and how hard the decisions are. If we can be of assistance to you and help you find a solution to your issue we will even if that means referring you to another attorney.
Or simply call 512-454-4000
to schedule your
Free Consultation
If you could provide us with some basic information about your claim we will get right back with you with a free case evaluation and schedule your Free Consultation Today.