What do you do if you have been denied disability benefits?

You filled out your application for Social Security disability benefits and, after reviewing your medical records, the Social Security Administration denied your application, determining that you are not disabled and not entitled to benefits. After being denied, you have several options.
Most commonly, applicants either appeal the ruling or file a new claim.
---
Many Texas residents who are denied Social Security benefits, end up at a hearing where that denial is reviewed.
There is understandably much anxiety and stress surrounding these legal hearings. Professionals who work on these cases appreciate that access to proper benefits can significantly alter the lives of applicants.
---
So what can you expect to happen during a hearing for Social Security disability benefits?
---
SSDI Hearings
Generally, as discussed on the Social Security Administration website, these appeals are held in front of an administrative law judge (ALJ).
A clerk in the ALJ's office will contact you to set up a hearing date, on which you will be able to submit updated medical records to establish that you are, in fact, disabled and entitled to disability benefits. Because the applicant lost originally, the burden to prove disabled status rests with the applicant on appeal. To meet this burden, the applicant will often need to submit additional or more specific proof than was submitted in the original application.
---
The hearing, while technically neutral, is often more adversarial than it may seem.
This is because the ALJ may choose to bring in a "Vocational Expert" to assess an applicant's ability to return to work. While the vocational expert is employed by the ALJ, often the expert stands in opposition to the applicant's claim, arguing that the applicant can perform the essential functions of certain jobs. The effect of the vocational expert's testimony, if adopted by the judge, might lead to another denial.
---
Applicants are given the opportunity to cross examine the vocational expert.
This is best done by a licensed attorney experienced in disability and Social Security matters. Cross examination gives applicants a chance to expose any weakness in the expert's assessment of the applicant. Sometimes the expert's assessments are very generic and actually tell the ALJ little about the applicant's ability to return to work. Through effective cross examination, a lawyer can lessen the likelihood an ALJ will adopt the potentially harmful and incorrect assessments of the vocational expert.
---
If you have been denied disability don't give up! Most are initially. Contact a Social Security disability attorney at 512-454-4000 for a free consultation and see if you can appeal the ruling and win your deserved disability benefits.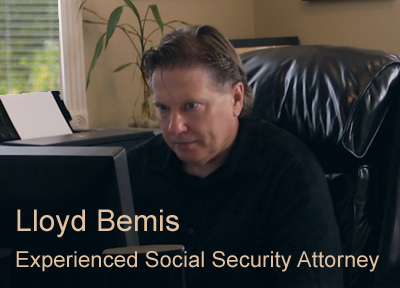 ---
Get Legal Help
If you have been denied Social Security disability benefits and are thinking about filing an appeal of the judgment, your best bet is to hire an experienced attorney to assist you with the process.
Aside from effectively being able to cross examine any vocational experts brought in to assess your status, an experienced attorney can help you navigate the often confusing and lengthy process, helping you avoid the common pitfalls that may lead to the delay or denial of your claim.
---
In order to qualify for Social Security Disability, you will need to satisfy a few specific requirements in two categories as determined by the Social Security Administration.
The first category is the Work Requirements which has two tests.
The Duration of Work test.

Whether you have worked long enough to be covered under SSDI.

The Current Work Test.

Whether you worked recently enough for the work to actually count toward coverage.
The second category is the Medical Eligibility Requirement.
Are you working?

Your disability must be "total".

Is your medical condition severe?

Your disability must be "severe" enough to interfere with your ability to perform basic work-related activities, such as walking, sitting, and remembering.

Is your medical condition on the List of Impairments?

The SSA has a "List of Impairments" that automatically qualify as "severe" disabilities. Lyme Disease is not listed but this does not mean you cannot get disability, it means you must prove you cannot maintain employment due to your limitations.

Can you do the work you did before?

SSDI rules look at whether your medical condition prevents you from doing the work you did prior to developing the condition.

Can you do any other type of work?

If you cannot do your prior work, an evaluation is made as to whether you can perform any other kind of work.

More details can be found on our Qualifying for Disability page.
---

If you are seeking disability and have been denied on your initial application, contact the SSD lawyers at the Law Office Bemis, Roach, and Reed.
We have years of experiences helping residents in Austin and throughout Texas on these very issues.

Call 512-454-4000 and get help NOW.
---
Your Free Initial Consultation
At Bemis, Roach and Reed, if we can't help you, we will try to find the right attorneys for you.
We offer each of our prospective clients a free no obligation one hour phone or office consultation to see if we can help you and if you are comfortable with us. We know how difficult a time like this can be and how hard the decisions are. If we can be of assistance to you and help you find a solution to your issue we will even if that means referring you to another attorney.
Or simply call 512-454-4000
to schedule your
Free Consultation
If you could provide us with some basic information about your claim we will get right back with you with a free case evaluation and schedule your Free Consultation Today.