"Mr. Bemis gave so much of his time and expertise as we discussed our disability case. He sees the whole picture of your situation and guides you through the process with his kindness, patience and invaluable wisdom. I highly recommend this group of professionals if you are looking for a disability law firm."
– Diane W.
Attorney Lloyd E. Bemis III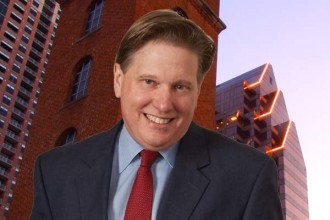 Mr. Bemis grew up in Austin, Texas and graduated with highest honors from the University of Texas, School of Business. He graduated second in his class. Mr. Bemis comes from a family of lawyers and had always desired to become a lawyer. He earned his law degree from the University of Texas Law School in Austin in 1984 and was admitted to the State Bar of Texas that same year. It was Mr. Bemis' ultimate goal to become a plaintiff's attorney to help those fighting insurance carriers and corporate interests. He decided that the best way to meet that goal was to first learn the techniques and strategies of the defense. As a result, following his graduation from law school, he obtained a position with the Austin office of a national law firm noted for its representation of health care providers. He was trained in the firm's Insurance Defense and Commercial Litigation section. He represented insurance carriers, healthcare providers, individuals and businesses in negligence, insurance bad faith, deceptive trade practices and contractual claims. He also represented a variety of individuals and corporations in both personal injury and commercial claims.
---
As a result of his success as a defense attorney, Mr. Bemis was invited to work as an attorney in a plaintiff's firm on the side of individual personal injury victims in 1988. Mr. Bemis soon came to handle the majority of the firm's litigation cases. Mr. Bemis' future partner, Lonnie Roach, later became a member of the same firm; after several years of practicing together as litigation attorneys, Mr. Bemis, Mr. Roach, and Mr. Greg Reed, an attorney at another firm, decided to leave their respective firms and form Bemis, Roach & Reed in 1993.
---
Since its formation in 1993, Bemis, Roach & Reed has focused its practice on representing individuals with claims involving personal injuries, insurance, disability benefits including long term disability and social security disability, consumer and commercial matters. Mr. Bemis' practice has focused on insurance bad faith and personal injury claims.
---
Mr. Bemis' insurance bad faith practice has focused on disability and injury claims that have been wrongfully denied by the insurance carrier. Mr. Bemis also represents individuals whose disability insurance claims are covered by ERISA. Between himself and his partners, Bemis, Roach and Reed have pursued ERISA governed disability claims against the major carriers of long term disability insurance. Mr. Bemis has represented individuals in bad faith/breach of contract cases against such insurance companies as Allstate, State Farm, Farmers, USAA, Progressive, Geico, CNA, American Casualty, Liberty Mutual and many others.
---
The personal injury claims handled by Mr. Bemis range from injuries received as a result of automobile accidents, motorcycle accidents, trucking accidents, construction accidents, workplace accidents, acts of medical malpractice, vicious dog bites, defects in premises and dangerous products and medical devices. The severity of the injuries faced by clients represented by Mr. Bemis runs across the spectrum, including death, paralysis, loss of limb, disfigurement, head injuries with impairment of mental capacity, burns, fractures and soft tissue injures such as whiplash. Mr. Bemis has also represented a vast number of victims of DWI/DUI drivers not only to provide clients with compensation for their injuries, but also to seek punishment against the drunk driver.
---
Mr. Bemis has represented clients of all ages and has come to understand the unique problems created by injuries to both the elderly and children. Injured children are a particular concern because of their limited understanding and the need to protect and insulate them as much as possible from the claim or litigation process.
---
Mr Bemis has been top "AV Preeminent rated for Ethical Standards and Legal Ability" by Martindale Hubbell.
---
Through his extensive litigation experience in personal injury cases, insurance bad faith cases and commercial litigation, Mr. Bemis obtained dual board certifications from the Texas Board of Legal Specialization. He is Board Certified by the Texas Board of Legal Specialization in Personal Injury Trial Law as well as Consumer and Commercial Trial Law. Mr. Bemis is admitted to practice in the United States District Court all Texas Districts and has argued before the U.S. Court of Appeals, Fifth Circuit. Mr. Bemis is a member of the Travis County Bar Association. He has been active in the American Association for Justice and is a past Director of the Capital Area Trial Lawyers Association. Mr. Bemis and all the members of Bemis, Roach & Reed have been active participants in the Travis County Lawyer referral service.
Your Free Initial Consultation
At Bemis, Roach and Reed, if we can't help you, we will try to find the right attorneys for you.
We offer each of our prospective clients a free no obligation one hour phone or office consultation to see if we can help you and if you are comfortable with us. We know how difficult a time like this can be and how hard the decisions are. If we can be of assistance to you and help you find a solution to your issue we will even if that means referring you to another attorney.
Or simply call 512-454-4000
to schedule your
Free Consultation
If you could provide us with some basic information about your claim we will get right back with you with a free case evaluation and schedule your Free Consultation Today.