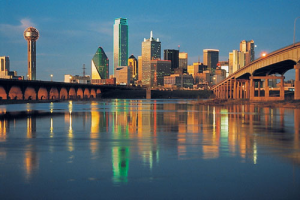 Austin attorney Lonnie Roach assists clients from across the state in fighting long term disability denials. Several of Mr. Roach's clients have come from the Dallas-Fort Worth area.
A Fort Worth client's physician certified that she suffered from "constant neuropathic pain." The same physician also certified that her condition would impair her for the remainder for her life, that she had regressed, and that he never anticipated a fundamental or marked change in her condition. The doctor did not anticipate that the client would ever be able to return to work. These conclusions were supported by two other physicians, but The Standard chose to deny her claim. We were able to get her a lump sum settlement.
Our client, from Euless, had long term disability insurance with Lincoln Financial. He was diagnosed with Severe Legg-Perthes disease and chronic pain. He could not sit for more than 15 minutes before experiencing severe pain and could not walk for more than five minutes before his pain increased. He had exhausted all surgical options and was on long-term pain management. He was denied benefits by Lincoln Financial, but we were able to reach a settlement agreement for him.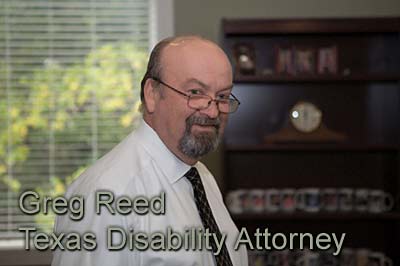 Continuing neck and back problems plagued one Grand Prairie, Texas client, followed by multiple surgeries. After one of the surgeries, one of her treating physicians, a neurosurgeon, stated on Cigna's attending physician statement that she was unable to work secondary to pain and weakness and that she would never be able to return to work. The client underwent a two-day FCE protocol after which a Board Certified Orthopedic Surgeon wrote that her results were "about the clearest-cut case of someone applying for long-term disability that deserves it that [that physician had] seen in 27 years of clinical practice as a spinal surgeon." The doctor further indicated that client was not fit for employment and that this would be a lifetime condition. She was awarded SSDI, but Cigna denied her LTD claim anyway. We challenged the denial and Cigna settled.
A Frisco, Texas client suffered from severe, intractable low-back pain. Imaging studies revealed multi-level degenerative disc disease of his lumbar spine. Because of the extent of the degeneration, his orthopedic surgeon restricted him from bending, lifting anything exceeding ten pounds, and twisting. Even with these restrictions, his doctor stated that the client was unable to return to work due to continuous low back pain, that walking more than 100 feet was virtually impossible for him, and that he was unable to sleep for more than two hours at a time due to pain. Physical therapy only aggravated his condition. The doctor felt that he was unable to return to any type of meaningful occupation for the foreseeable future and that he should be considered persistently disabled until further notice. After CIGNA denied him anyway, he hired Bemis, Roach & Reed. We were able to get him a settlement.
If you live in the Dallas-Fort Worth area, or anywhere in Texas, and have had your long term disability claim denied, call Bemis, Roach & Reed. We're here to help.
---

Austin Texas Disability law firm Bemis, Roach & Reed provides legal services to disabled individuals throughout the State of Texas. If you or someone you know is in need of a successful
Long Term disability lawyer or Social Security disability lawyer

, call us at (512) 454-4000 or contact us to schedule a free consultation.
---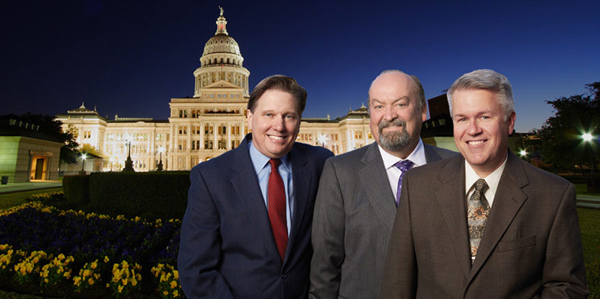 The Texas Disability Lawyers of Bemis, Roach & Reed
can help prepare you for your Social Security Disability hearing.
---
Your Free Initial Consultation
At Bemis, Roach and Reed, if we can't help you, we will try to find the right attorneys for you.
We offer each of our prospective clients a free no obligation one hour phone or office consultation to see if we can help you and if you are comfortable with us. We know how difficult a time like this can be and how hard the decisions are. If we can be of assistance to you and help you find a solution to your issue we will even if that means referring you to another attorney.
Or simply call 512-454-4000
to schedule your
Free Consultation
If you could provide us with some basic information about your claim we will get right back with you with a free case evaluation and schedule your Free Consultation Today.