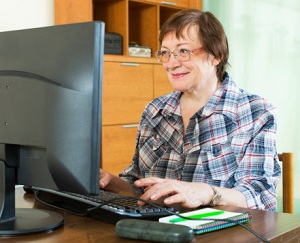 Qualifying for Social Security Disability payments in Texas can be a difficult and complicated process. The most important step is to seek the counsel of a Social Security attorney. Having an attorney on your side can help you understand all complicated aspects of the application, as well as appeal in the case of denial.
If you or your family member is severely disabled and would be considered so by review of objective medical information alone, you may qualify for the Compassionate Allowances (CAL) initiative. This initiative, according to the Social Security Administration (SSA), allows the SSA to begin sending payments right away to disabled Americans who need it most, rather than having to go through the long review process.
There are several conditions that qualify for CAL. These include leukemia, several types of cancer, malignant Multiple Sclerosis, various forms of dementias, and Tay-Sachs disease, among many others. Several of the conditions have qualifying symptoms, such as a cancer that must be unreachable or inoperable. Some conditions must be recurrent for them to qualify for CAL.
Some diseases only qualify for CAL if they are occurring in children, such as Tay-Sachs, Neuroblastoma, or non-Hodgkin Lymphoma. As with any applicant to the Social Security Disability program, a child must qualify through a complicated, multi-step process. The child can receive either Social Security Insurance or Social Security Disability benefits, and still work when he or she is 18, according to the SSA. Special considerations are made for children over the age of 18, especially when they are still in their parents' care.
Conditions that qualify for CAL are chosen in conjunction with the National Institute of Health. The Social Security Administration has held seven public outreach hearings and subsequently added eight new conditions to the list as a result. According to the Alzheimer's Association, early-onset Alzheimer's was just recently added to the qualifying CAL list through one of these public outreach hearings.
If you have questions about compassionate allowances for Social Security Disability qualification in Texas or are curious to see if you or a loved one qualifies for CAL, contact the law offices of Bemis, Roach & Reed today.
Your Free Initial Consultation
At Bemis, Roach and Reed, if we can't help you, we will try to find the right attorneys for you.
We offer each of our prospective clients a free no obligation one hour phone or office consultation to see if we can help you and if you are comfortable with us. We know how difficult a time like this can be and how hard the decisions are. If we can be of assistance to you and help you find a solution to your issue we will even if that means referring you to another attorney.
Or simply call 512-454-4000
to schedule your
Free Consultation
If you could provide us with some basic information about your claim we will get right back with you with a free case evaluation and schedule your Free Consultation Today.