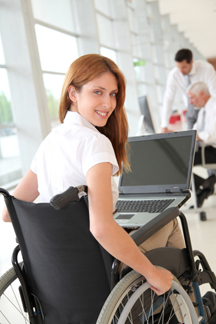 There have been several important changes in the U.S. tax code that will take effect in the New Year. While many Americans are bemoaning the vast majority of these—especially those surrounding the implementation of the Affordable Care Act—there are some changes to the code that will be a boon to many families. One of these includes the changes made to Social Security benefits. According to a press release from the Social Security Administration (SSA), "benefits for nearly 63 million Americans will increase 1.5 percent in 2014." The changes will take effect on the last day of 2013. "Based on that increase," the SSA reports, "the maximum amount of earnings subject to the Social Security tax (taxable minimum) will increase to $117,000 from $113,700." This, of course, means that roughly 10 million Americans will be paying slightly more Social Security tax.
The roughly 1.5 percent increase does not only affect Americans receiving Supplemental Security Income, but also Americans receiving disability benefits, according to DisabilityScoop.com. "The automatic adjustment known as COLA is intended to account for higher cost-of-living and is triggered by law when inflation goes up," DisabilityScoop.com reports. The annual increase is actually less than it was at the end of last year, when it rose 1.7 percent. "Prior to that," reports DisabilityScoop.com, "beneficiaries saw their monthly checks increase more substantially in 2012, jumping 3.5 percent after seeing no COLA at all in 2010 and 2011 because inflation was too low to warrant an adjustment."
To qualify for Social Security Disability payments, according to the SSA, you must have worked in jobs that were covered by Social Security. According to the SSA, a disability covered by the SSA includes (but is not limited to):
Anything that prevents you from doing the work you did before
A condition that prevents you to adjust to other work
A condition expected to last at least one year or to result in death
According to the SSA, "program rules assume that working families have access to other resources to provide support during periods of short-term disabilities, including workers' compensation."
If you or someone you know has questions regarding Social Security disability benefits in Austin, don't go through it alone. Contact an attorney from the Law Offices of Bemis, Roach & Reed today.
Your Free Initial Consultation
At Bemis, Roach and Reed, if we can't help you, we will try to find the right attorneys for you.
We offer each of our prospective clients a free no obligation one hour phone or office consultation to see if we can help you and if you are comfortable with us. We know how difficult a time like this can be and how hard the decisions are. If we can be of assistance to you and help you find a solution to your issue we will even if that means referring you to another attorney.
Or simply call 512-454-4000
to schedule your
Free Consultation
If you could provide us with some basic information about your claim we will get right back with you with a free case evaluation and schedule your Free Consultation Today.