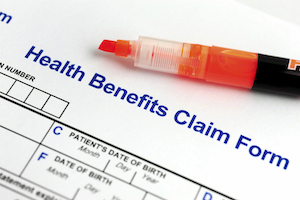 The basis of Social Security or the economic preservation of one's self in times of economic, physical or emotional hardship reaches as far back as Greek civilization. The people of Greece were known to have stock-piled olive oil as a bargaining tool to help them through difficult times.
For U.S. citizens, supplemental disability income was first provided to soldiers injured in the Revolutionary War, and extended to those serving in the Civil War as well. President Franklin D. Roosevelt took it a step further. With the formation of the Committee on Economic Security (CES), the Social Security Act of 1935 was ratified on August 14 of the same year.
Originally drafted to provide supplemental income to retirees over the age of 65, the Act now provides accessibility of benefits to those with medical and psychological disabilities, widows, children, seniors and legal immigrants. The Social Security Administration (SSA) offers accessibility to either the Social Security Supplemental Income (SSI) or the Social Security Disability Insurance (SSDI) programs.
So why do so many Americans find themselves at a loss when being denied benefits?
According to the Social Security Disability and SSI Resource Center (SSDRC), the most common mistakes resulting in a benefits claim denial are:
Ineligible Technical Standards
Exceeding income, resource or asset guidelines;
Expired work credits at the onset of the disability.
Incomplete Documentation
Incomplete medical documentation by a licensed physician or clinician;
Lack of viable treatment plan covering the medical condition or disability;
Reluctance to provide SSA with medical or situational updates.
Non-Compliance with SSA Requirements
Incomplete application;
Failure to address all SSA requests in a timely manner;
Refusal to schedule consultative examination performed by third-party physician.
Weak Case
Failure to document how disability inhibits daily living or employment opportunities;
Failure to produce all relevant or required information.
It is estimated that 70 percent of all initial claims will result in SSA denial. Only 15 percent requesting reconsideration will be awarded benefits and only 60 percent requesting a second hearing before a federal administrative judge will achieve a positive outcome.
If you are considering applying for SSI or SSDI benefits and want to beat the odds, it is in your best interest to contact a board certified insurance attorney. The legal team of Bemis, Roach & Reed are experienced with assisting individuals and families with SSA claims. To discuss your situation or if you have been denied benefits, call toll free (866-433-4979) or contact us for your free consultation today.
Your Free Initial Consultation
At Bemis, Roach and Reed, if we can't help you, we will try to find the right attorneys for you.
We offer each of our prospective clients a free no obligation one hour phone or office consultation to see if we can help you and if you are comfortable with us. We know how difficult a time like this can be and how hard the decisions are. If we can be of assistance to you and help you find a solution to your issue we will even if that means referring you to another attorney.
Or simply call 512-454-4000
to schedule your
Free Consultation
If you could provide us with some basic information about your claim we will get right back with you with a free case evaluation and schedule your Free Consultation Today.