CBS News recently reported that a number of veterans in Texas had to wait almost a year after filing claims for disability to receive benefits. The veterans, many of whom have served a number of years in the military and spent time overseas, not only suffer from physical injury that limit their mobility, but from mental illness as well, including post traumatic stress disorder (PTSD). In one case, and Army retiree had to wait over two years to receive disability benefits from the Veterans Administration (VA).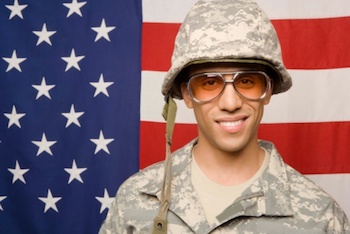 As of November 2nd of this year, VA records indicate that there are approximately 705,113 veterans across the nation who have applied for benefits and are now waiting for the agency to either approve or deny their claims. Statistics released by the government reveal that, at the national level, the VA takes over 310 days to review a disability application and make a decision about awarding benefits.
In the VA's regional office, which includes most areas in northern Texas, there exist 26,353 veterans whose disability applications are backlogged, and who must continue waiting for a decision about their compensation claims. According to the records here, the wait time for a decision on a filed claim averages 354 days.
It seems that the VA is aware of the problems posed by the wait, as they were successful in reducing it somewhat this past year. However, the number of claims processed still fell short of its goal for 2013 by 100,000 claims.
Veterans are understandably frustrated with the current situation, especially considering all of the sacrifices they have already made for the country. North Texas will continue to be a popular place for veterans to reside in the upcoming year. Some agencies and non-profit groups have expressed concern over the area's ability to give veterans the services they require.
The situation is more dire than some may expect. In fact, some say that many veterans lack basic job skills to find appropriate work, and do not have the financial means to meet their monthly expenses. Because of this, many veterans end up relying on non-profit and other groups for help while waiting the VA's decision.
Meanwhile, the Federal government is attempting to come to the VA's aid in solving the problem. In early November, the U.S. House of Representatives passed legislation that includes forming a team to look at the VA's list of disability claims and create solutions by 2015, as well as establishing an administration of economic opportunity within the VA, which will serve to assist veterans with the transition into civilian life.
While it is good news that the backlog with veteran disability claims is being recognized and solutions are being implemented, the wait for benefits can seem never ending for a veteran in need. An experienced Texas social security disability attorney can help you with your claim and protect your rights. Contact the Law Offices of Bemis, Roach, and Reed today.
Your Free Initial Consultation
At Bemis, Roach and Reed, if we can't help you, we will try to find the right attorneys for you.
We offer each of our prospective clients a free no obligation one hour phone or office consultation to see if we can help you and if you are comfortable with us. We know how difficult a time like this can be and how hard the decisions are. If we can be of assistance to you and help you find a solution to your issue we will even if that means referring you to another attorney.
Or simply call 512-454-4000
to schedule your
Free Consultation
If you could provide us with some basic information about your claim we will get right back with you with a free case evaluation and schedule your Free Consultation Today.