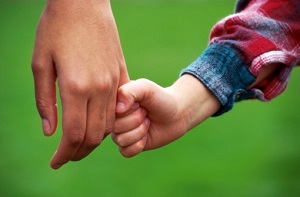 The Autism Society statistically reports that 1.5 million Americans are living with some degree of Autism. This disability is now the fastest-growing developmental diagnosis experiencing an annual growth rate of up to 17 percent.
The U.S. Centers for Disease Control and Prevention (CDC) documents that one in 88 American children will now find their way onto the Autism Spectrum. These children will experience varying degrees of serious developmental disorders with the most prevalent being their ability to communicate and interact with others. Only 56 percent will complete high school or enter into any type of post secondary education. Studies confirm that only 14 per- cent will become productive members of the U.S. workforce.
For parents raising an Autistic child the emotional and financial difficulties can be overwhelming. According to the Autism Society, the cost of lifetime care can reach $3.2 million per child. For parents, this also raises the uncertainty of care options both physically and financially when they can no longer provide care.
There is hope. In May 2013, the American Psychiatric Association (APA) released the latest edition of the Diagnostic and Statistical Manual of Mental Disorders (DSM-5). Autism is now defined as Social (Pragmatic) Communication Disorder. In conjunction with this new development, the Social Security Administration (SSA) provides two programs approved for individuals and families living with Autism:
Disability Insurance Program (SSDI)
Plan provides financial assistance to children under the age of 18 who are the dependent of a parent insured by Social Security.
Supplemental Social Security Income (SSI)
Plan provides financial assistance to individuals over the age of 18 who have limited income and resources.
If your child has been diagnosed with Autism, it may be in your best interest to explore these programs. These steps will assist with beginning your dialogue with SSA:
Notify your physician that you will be applying for assistance. All medical documentation will be required by SSA at a later date.
Review SSA's Child Disability Starter Kit. This kit provides a worksheet detailing what is required by SSA.
Contact your local SSA office to determine if your income is within financial range since both programs require income means-testing to determine eligibility.
Complete the Child Disability Report. You can also schedule an appointment with your local SSA office or contact SSA directly at 1-800-772-1213. During this step, it is important to focus on your child's disability and the extent of care required on a daily basis.
A SSA Disability Evaluation Analyst will send an Activities of Daily Living Questionnaire to be completed. Promptly respond to all communications to keep the process moving forward.
Await the SSA eligibility determination.
Each individual living with Autism is unique and so is their SSA benefits case. If you reside in the Austin area and recently received a SSA denial of benefits for your child, contact the legal team of Bemis, Roach & Reed for a free consultation. Our experienced attorneys will construct the appeal process so you can concentrate on what is most important, caring for your child.
Your Free Initial Consultation
At Bemis, Roach and Reed, if we can't help you, we will try to find the right attorneys for you.
We offer each of our prospective clients a free no obligation one hour phone or office consultation to see if we can help you and if you are comfortable with us. We know how difficult a time like this can be and how hard the decisions are. If we can be of assistance to you and help you find a solution to your issue we will even if that means referring you to another attorney.
Or simply call 512-454-4000
to schedule your
Free Consultation
If you could provide us with some basic information about your claim we will get right back with you with a free case evaluation and schedule your Free Consultation Today.