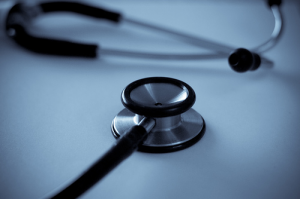 Has your physician told you that you should no longer work? If so, you are in a far better position to obtain Social Security Disability benefits than claimants who do not have a supportive doctor. The Social Security Administration will generally give greater weight to the opinion of a treating physician than to the opinion of a non-treating physician.
Originally developed by the courts, the Social Security Administration (SSA) codified the "treating physician" rule in the Code of Federal Regulations. In general, all medical opinions must be analyzed with the factors listed in 20 C.F.R. § 404.1527
The treating-physician rule determines how the ALJ must weigh the opinion of the treating source. If the opinion of the treating physician is supported by acceptable medical evidence and is not inconsistent with other substantial evidence in the record, it must be given controlling weight. 20 C.F.R. § 404.1527(d)(2)
Schmidt v. Astrue, 496 F.3d 833, 842 (7th Cir.2007)
Sometimes a treating physician will say that his patient is "disabled." The Social Security Administration will not accept a doctor's conclusory statement regarding disability. The strongest opinions contain an explanation of the patient's physical/mental limitations. For example, the physician may say, "The patient is unable to work because he can sit for no more than 30 minutes due to pain. He requires 15 minutes lying down between sessions of sitting." As long as your doctor's favorable opinion on your disability is supported by medical evidence (office notes, imaging studies, blood tests, etc.) and is not inconsistent with substantial medical evidence in the file, you should win.
So, if your doctor has indicated that you can no longer work, ask that his or her office compile medical evidence to support that opinion, and contact a Social Security Disability expert at Bemis, Roach & Reed for a free consultation. We can help you get all the assistance you deserve.
---

Austin Texas Disability law firm Bemis, Roach & Reed provides legal services to disabled individuals throughout the State of Texas. If you or someone you know is in need of a successful
Long Term disability lawyer or Social Security disability lawyer

, call us at (512) 454-4000 or contact us to schedule a free consultation.
---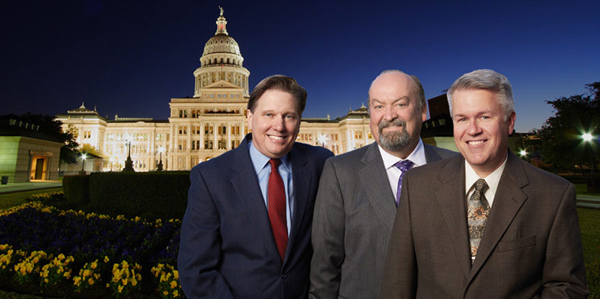 The Texas Disability Lawyers of Bemis, Roach & Reed
can help prepare you for your Social Security Disability hearing.
---
Your Free Initial Consultation
At Bemis, Roach and Reed, if we can't help you, we will try to find the right attorneys for you.
We offer each of our prospective clients a free no obligation one hour phone or office consultation to see if we can help you and if you are comfortable with us. We know how difficult a time like this can be and how hard the decisions are. If we can be of assistance to you and help you find a solution to your issue we will even if that means referring you to another attorney.
Or simply call 512-454-4000
to schedule your
Free Consultation
If you could provide us with some basic information about your claim we will get right back with you with a free case evaluation and schedule your Free Consultation Today.