Social Security Disability Menu
Austin, Texas (PRWEB) March 26, 2014
Austin social security and disability lawyers at The Law Offices of Bemis, Roach & Reed were recognized as AV Rated attorneys by Martindale-Hubbell. The AV Peer Review Rating is an outstanding achievement. This elite status demonstrates that an attorney has earned the highest rating available for their legal ability and professional ethics
Partner and Austin disability attorney Lonnie Roachearned an AV Preeminent Rating of 5.0 out of 5.0 for his ethical standards and legal ability. Mr. Roach specializes in ERISA and long term disability cases. He is board certified in personal injury trial law by the Texas Board of Legal Specialization. Mr. Roach is the primary appellate lawyer at The Law Offices of Bemis, Roach & Reed. Additionally, he has successfully argued cases before the Texas Court of Appeals, the Texas Supreme Court and the United States Court of Appeals, Fifth Circuit.
Partner and Austin personal injury lawyer Lloyd E. Bemis was also rated AV Preeminent by Martindale-Hubbell. Mr. Bemis is board certified in both personal injury trial law and commercial and consumer law by the Texas Board of Legal Specialization. He focuses his practice on personal injury, insurance bad faith, consumer and commercial claims. He is admitted to practice in the United States Western District Court and has successfully argued before the United States Court of Appeals, Fifth Circuit. Mr. Bemis is a member of the Travis County Bar Association and has been active in the Texas Trial Lawyers Association, the Capital Area Trial Lawyers Association and the American Association for Justice.
Additionally, Partner and Austin disability lawyer Greg Reed was rated AV Preeminent and earned a 5.0 out of 5.0 client rating. Mr. Reed has also been selected as a Super Lawyer for three consecutive years (2011-2013). Super Lawyers is a rating service of exceptional lawyers from more than 70 practice areas. The Super Lawyers selection process consists of independent research, evaluations and peer reviews. Mr. Reed focuses his practice on litigation in several different areas. He has successfully tried numerous personal injury and general business litigation cases. He has also represented individuals who have been injured or are otherwise disabled and are forced to seek social security disability support or support through other disability benefits plans.
The Austin social security and disability firm The Law Offices of Bemis, Roach & Reed was established in 1993. The team of experienced Social Security and disability lawyers work aggressively to help clients facing denied insurance benefits, long-term disability, social security and many other serious legal matters. Contact the Austin law firm today for a free initial consultation. Call 512-454-4000 or fill out the online contact form.
Austin Disability and Social Security Lawyers Bemis, Roach & Reed
"Austin social security and disability lawyers at The Law Offices of Bemis, Roach & Reed are recognized as AV Rated attorneys by Martindale-Hubbel."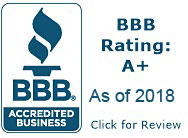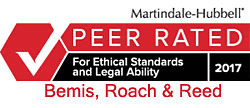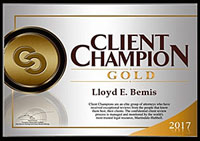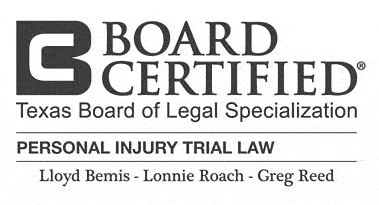 Your Free Initial Consultation
At Bemis, Roach and Reed, if we can't help you, we will try to find the right attorneys for you.
We offer each of our prospective clients a free no obligation one hour phone or office consultation to see if we can help you and if you are comfortable with us. We know how difficult a time like this can be and how hard the decisions are. If we can be of assistance to you and help you find a solution to your issue we will even if that means referring you to another attorney.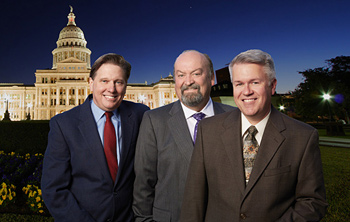 Or simply call 512-454-4000
to schedule your
Free Consultation
If you could provide us with some basic information about your claim we will get right back with you with a free case evaluation and schedule your Free Consultation Today.