Bemis, Roach & Reed no longer handles Personal Injury cases.
In an effort to provide better service to our clients,
we are focusing our practice primarily on

Social Security Disability and Long Term Disability claims.
We hope the following information is useful to you,
but if you need additional assistance please call us at
512-454-4000


and we will be happy to refer you to a reputable Personal Injury Attorney.
Thank you. – The Attorneys of Bemis, Roach & Reed

---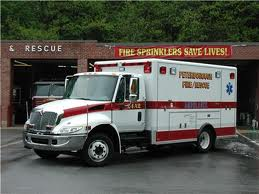 I met an interesting young man the other day who told me he was involved in a personal injury lawsuit. He had been in a collision with a commercial truck, injured and required surgery. The accident happened in Austin. Just out of curiosity, I asked who his attorney was because I probably know him/her. He told me he was represented by a Dallas lawyer, who referred the case to another Dallas lawyer. I asked him how he wound up with a Dallas lawyer for an Austin case and he told me he was unaware the lawyer was from Dallas until after he had already signed a contract. I asked how he didn't realize the lawyer was from Dallas when he went to his office and the young man told me he never went to an attorney's office. The lawyer came to him.
At this point, I became very uneasy because I knew there was a good chance this young man was a victim of a case runner. If so, he was likely being represented by an attorney with very little knowledge of the local legal environment, unproven skills, and questionable ethics.
Case runners are people who search out possible victims of negligence, such as car wreck victims, and try to steer them to a particular attorney. If you want to find one, all you have to do is let an 18-wheeler slam into you. As soon as the police report comes out (and sometimes before that) case runners crawl out from under their rocks to try to get your business. These people, and the lawyers who use them, do as much damage to victim's rights as any tort reform bill, no matter how ill-conceived.
Barratry, or case running, is illegal in Texas. It is rarely prosecuted, however because, unless a victim complains, it goes unnoticed. The fact that it is not prosecuted however does not diminish the damage it does—both to the profession, and to the client. Clients who are represented by case runners are, unknowingly, victimized twice; first, by the tortfeasor, and second, by the unethical lawyer who must resort to illegal methods to get cases. Don't expect these attorneys to treat their clients fairly, when their very first professional act, singing up the case, is done illegally.
So, if you've been involved in a serious accident, how do you avoid being the victim of a case runner? Read on:
1. Don't sign with a personal injury attorney until you've been to his office (and verified he has one);
2. If anyone contacts you after an accident, other than a representative of an involved insurance company, there's a good chance they work for a case runner. Don't patronize any doctor, chiropractor, adjuster or attorney who contacts you directly;
3. Hire a local attorney for a local case, such as a car-wreck case;
4. Ask any attorney you interview whether he will work your case personally, or whether he will refer it to another attorney. If he's going to refer your case out, keep looking;
5. If you want a referral, ask your friends or legitimate services, such as the Travis County Lawyer Referral Service, (512) 472-8303, for a referral.
If you have been in an accident and want a professional and ethical attorney, make sure you are the one who contacts the attorney first.
---

Austin Texas Disability law firm Bemis, Roach & Reed provides legal services to disabled individuals throughout the State of Texas. If you or someone you know is in need of a successful
Long Term disability lawyer or Social Security disability lawyer

, call us at (512) 454-4000 or contact us to schedule a free consultation.
---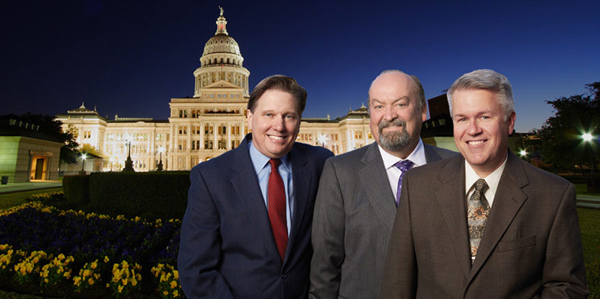 The Texas Disability Lawyers of Bemis, Roach & Reed
can help prepare you for your Social Security Disability hearing.
---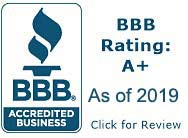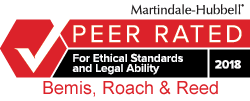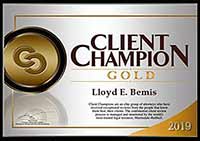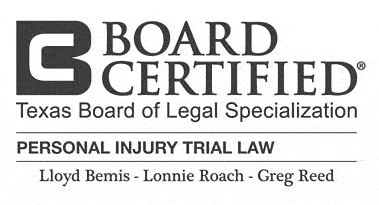 Your Free Initial Consultation
At Bemis, Roach and Reed, if we can't help you, we will try to find the right attorneys for you.
We offer each of our prospective clients a free no obligation one hour phone or office consultation to see if we can help you and if you are comfortable with us. We know how difficult a time like this can be and how hard the decisions are. If we can be of assistance to you and help you find a solution to your issue we will even if that means referring you to another attorney.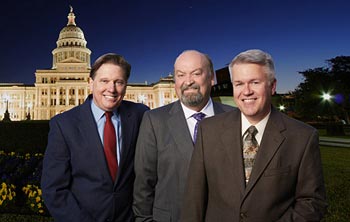 Or simply call 512-454-4000
to schedule your
Free Consultation
If you could provide us with some basic information about your claim we will get right back with you with a free case evaluation and schedule your Free Consultation Today.