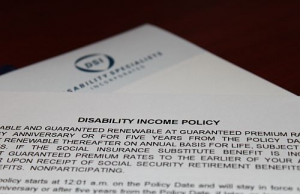 Per an order issued by the Texas State Insurance Commission, discretionary clauses in Long Term Disability insurance policies have been banned. This is an important protection for the Texas consumer. Our Austin long term disability attorney Lonnie Roach wrote the following press release commenting on this landmark ruling:
The Texas Department of Insurance has adopted new rules prohibiting the inclusion of discretionary clauses in insurance policies delivered in Texas. Discretionary clauses grant insurers near unfettered discretion to decide which claims to pay. Because they are deceptive and have a tendency to make other policy promises illusory, they are not commonly found in state-law governed policies. They are present in virtually all employer-provided policies however because they are allowed by The Employee Retirement Income Security Act of 1974 ("ERISA") the federal statute governing these claims. In prohibiting discretionary clauses Commissioner Geeslin wrote "discretionary clauses are unjust, encourage misrepresentation, and are deceptive because they mislead consumers regarding the terms of coverage."
Many consumer advocates and attorneys participated in the effort to bring this matter before TDI. Lonnie Roach, an attorney specializing in ERISA long term disability claims, testified as to the unfair impact these clauses have on every Texas consumer who has employer-provided insurance.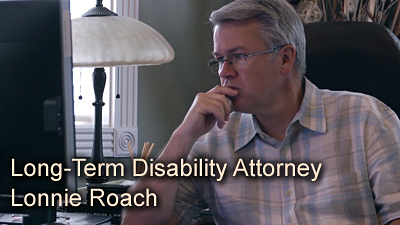 In outlawing these clauses, TDI has taken a giant step toward ensuring that claims are decided by the evidence, not by the arbitrary whim of the insurance company. Whether they know it or not, nearly every Texas consumer received important protections today.
The new rules take effect on February 1, 2011 for some types of disability insurance, and June 1, 2011 for all other forms of health, life, and disability insurance policies issued in Texas. Twenty-three states and the National Association of Insurance Commissioners have now adopted statutes, rules, or policies prohibiting discretionary clauses.
---

Austin Texas Disability law firm Bemis, Roach & Reed provides legal services to disabled individuals throughout the State of Texas. If you or someone you know is in need of a successful
Long Term disability lawyer or Social Security disability lawyer

, call us at (512) 454-4000 or contact us to schedule a free consultation.
---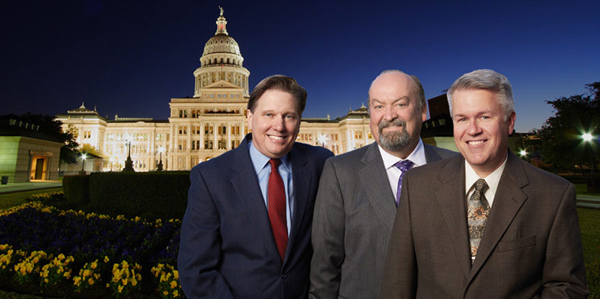 The Texas Disability Lawyers of Bemis, Roach & Reed
can help prepare you for your Social Security Disability hearing.
---
Your Free Initial Consultation
At Bemis, Roach and Reed, if we can't help you, we will try to find the right attorneys for you.
We offer each of our prospective clients a free no obligation one hour phone or office consultation to see if we can help you and if you are comfortable with us. We know how difficult a time like this can be and how hard the decisions are. If we can be of assistance to you and help you find a solution to your issue we will even if that means referring you to another attorney.
Or simply call 512-454-4000
to schedule your
Free Consultation
If you could provide us with some basic information about your claim we will get right back with you with a free case evaluation and schedule your Free Consultation Today.