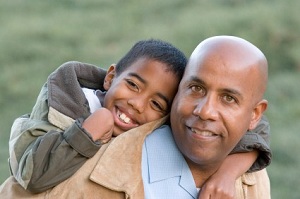 If you wish to apply for social security disability benefits, the first step is to find out whether or not you qualify at all.
According to the Social Security Administration, a person falls under the category of disabled if they have a "severe medically determinable impairment (which may be mental, physical, or both) which must last for one full year or longer."
---
Furthermore, this condition must also be severe to the point that it affects normal daily activities and has a negative effect on an individual's ability to perform work activities.
---
If you feel that your condition could enable you to qualify for disability, the first step you should take is to apply online.
Once you do this, you may then call or visit your local Social Security office. When applying for disability, there are various pieces of information you should have ready to report, including the following:
Social security and proof of age
Names, address and phone numbers of doctors, hospitals, etc. that took care of you and the dates of your visits
Names and dosages of current medications
Medical records
Lab and test results
Summary of work experience
Most recent W-2 form or federal tax return if self-employed
---
Once you have applied for Social Security disability, a decision should be made within 90-120 days.
This time period can change in certain circumstances. These circumstances include recent heart or eye surgeries or strokes (which cause a case to be deferred for three months), or if an individual fails to appear at their consultative medical examination. In Texas, approximately 67 percent of applicants are denied, so you should be prepared to file an appeal if need be.
---
If you feel that you are eligible for disability, take action. Contacting a Social Security disability attorney is an important step in achieving your goal. Contact the Law Offices of Bemis, Roach, & Reed today.
Your Free Initial Consultation
At Bemis, Roach and Reed, if we can't help you, we will try to find the right attorneys for you.
We offer each of our prospective clients a free no obligation one hour phone or office consultation to see if we can help you and if you are comfortable with us. We know how difficult a time like this can be and how hard the decisions are. If we can be of assistance to you and help you find a solution to your issue we will even if that means referring you to another attorney.
Or simply call 512-454-4000
to schedule your
Free Consultation
If you could provide us with some basic information about your claim we will get right back with you with a free case evaluation and schedule your Free Consultation Today.