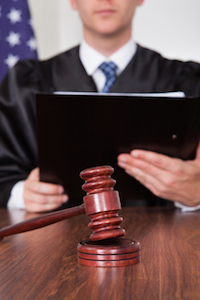 Qualifying for Social Security Disability can be a difficult process, and should never be undergone without the assistance of a qualified Social Security Disability attorney. In Texas, the Texas Department of Assistive and Rehabilitative Services (DDS) handle all Social Security Disability claims. The DDS is funded through the Social Security Administration (SSA), and largely follows the same guidelines for determining disability as the SSA. If you are at first denied for Social Security disability, hope is not lost. According to the SSA, "when we make a decision on your claim, we send you a letter explaining our decision. If you do not agree with our decision, you can appeal—that is, ask us to look at your case again."
According to a press release issued by PRWeb, roughly 65 percent of all Social Security Disability claims will be denied. Nearly 300,000 people apply for benefits in any given month—one reason why the process must maintain strict guidelines. The most common reason that disability claims are denied is because paperwork was filled out incompletely or insufficiently. It may also have been denied if the SSA determined that you could still work, even if not in the job in which you were previously employed. According to PRWeb, "even if the SSA agrees that your medical condition prevents you from continuing in your present line of work… if the agency determines you can perform a different job, your claim is likely to be denied."
If you are wrongly denied Social Security Disability, according to the SSA, the first step of the appeals process is to update all submitted disability information. Though you have the right to keep medical information private, the more information you provide, the likelier the SSA will be able to make "an accurate and timely decision on your claim or case." You can also appeal to have Social Security Disability payments continue after they have been discontinued through the SSA Statutory Benefit Continuation program.
If you have been had disability payments denied or discontinued in Texas and you are interested in seeking an appeal, the most important first step is to seek legal counsel. Contact the law offices of Bemis, Roach & Reed for a free initial consultation today.
Your Free Initial Consultation
At Bemis, Roach and Reed, if we can't help you, we will try to find the right attorneys for you.
We offer each of our prospective clients a free no obligation one hour phone or office consultation to see if we can help you and if you are comfortable with us. We know how difficult a time like this can be and how hard the decisions are. If we can be of assistance to you and help you find a solution to your issue we will even if that means referring you to another attorney.
Or simply call 512-454-4000
to schedule your
Free Consultation
If you could provide us with some basic information about your claim we will get right back with you with a free case evaluation and schedule your Free Consultation Today.