If you have been diagnosed with Alzheimer's disease you should file for Social Security Disability
Alzheimer's disease: for those who receive this diagnosis, lives will change forever. As defined by the Alzheimer's Foundation of America, this silent foe robs those inflicted by attacking the brain's nerve cells and/or neurons. Common symptoms of this progressive and degenerative disease are memory loss, decrease of thought patterns, difficulty with language skills, confusion and overall behavioral changes.

---
Alzheimer's disease, or AD, is listed among the top 10 leading causes of death nationwide.
Generally those afflicted will typically struggle with progressive symptoms for up to 20 years.
---
There is aggressive research and clinical trials to determine the cause and possibly cure this vengeful disease.
For the 340,000 Texans fighting their own personal battle with AD, there is a strong support system.
---
It provides support and information to patients, their families and long-term care givers. It was also established to heighten awareness and address the burdens of living with the disease for all those involved. The program, hosted by both the Texas Council on Alzheimer's Disease and Related Disorders and the dedicated volunteers of the Texas Alzheimer's Disease Partnership share these common goals.

Support AD research;
Improve cognitive health for patients;
Enhance quality of life through better AD management;
Increase level of access to information and services for the caregivers; and
Improve state and local capacity to address AD.
---
There is guarded hope for finding a cure as states such as Texas join together to rage battle against this cruel disease through research and assistance programs.
The availability of Social Security Disability Insurance (SSDI) can also assist those afflicted by providing SSDI as employment options dwindle quite rapidly.
---
Contact a Social Security disability attorney at 512-454-4000 for a free consultation and get help filing for disability benefits while suffering from Alzheimer's disease.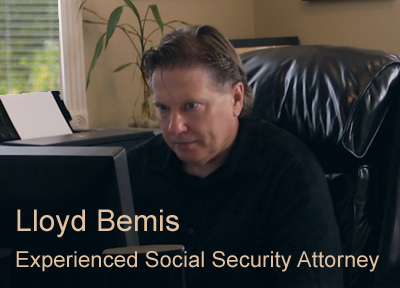 ---
During the early onset period of AD it is advisable to contact an experienced Social Security Disability attorney in your area to ensure all financial needs are addressed.
Fortunately, AD is identified as one of the 88 approved conditions that is provided consideration under the Social Security Administration's Compassionate Allowances (CAL) directive. Through this accelerated process CAL provides for quickly identifying various diseases and streamlines the application process, thus providing afflicted patients with the financial assistance they desperately need. Currently, CAL covers:

Rare medical conditions
Various cancers
Traumatic brain injuries
Stroke
Early onset AD
Dementia
Schizophrenia
Cardiovascular disease
Organ transplant recipients
Autoimmune diseases
---
Unfortunately, even with Compassionate Allowances guidelines, compiling all relevant data and making application for SSDI can become cumbersome.
Advancements have been made with research, state legislation and the acceptance of AD into the SSA's CAL. For the estimated 5.4 million Americans living with this relentless disease time is of the essence.
---

The compassionate and experienced team of the law offices of Bemis, Roach & Reed would like to stand beside you in battle. We understand, time is of the essence. It is imperative that your application for SSDI is in compliance and quickly submitted to ensure you financial assistance so you can focus on your health. Contact us today for your free consultation. Call 512-454-4000 and get help NOW.
---
Your Free Initial Consultation
At Bemis, Roach and Reed, if we can't help you, we will try to find the right attorneys for you.
We offer each of our prospective clients a free no obligation one hour phone or office consultation to see if we can help you and if you are comfortable with us. We know how difficult a time like this can be and how hard the decisions are. If we can be of assistance to you and help you find a solution to your issue we will even if that means referring you to another attorney.
Or simply call 512-454-4000
to schedule your
Free Consultation
If you could provide us with some basic information about your claim we will get right back with you with a free case evaluation and schedule your Free Consultation Today.